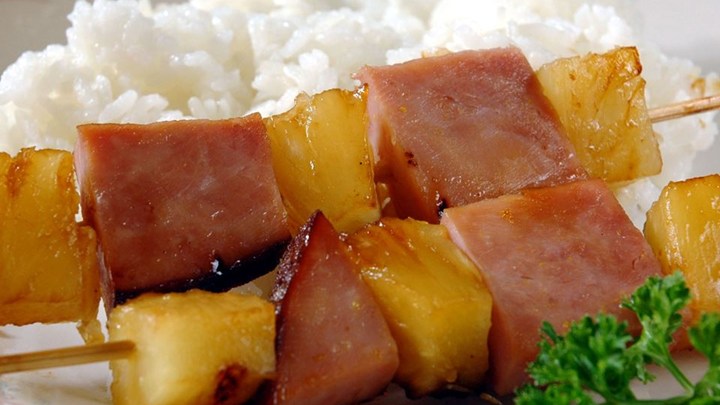 When I was a little girl, my grandmother taught me that ham wasn't just for holidays and made many mouthwatering dishes with ham as the main ingredient.  Today, it's my pleasure to share with you a recipe from her favorite cookbook.  Enjoy!

Preheat grill for high heat.

In a medium bowl, mix together brown sugar, vinegar, vegetable oil, and mustard. Thread ham and pineapple chunks alternately onto skewers.

Lightly oil grill grate. Place skewers on the prepared grill, and brush liberally with the brown sugar mixture. Cook for 6 to 8 minutes, turning frequently and basting often. Serve when heated through and richly glazed.