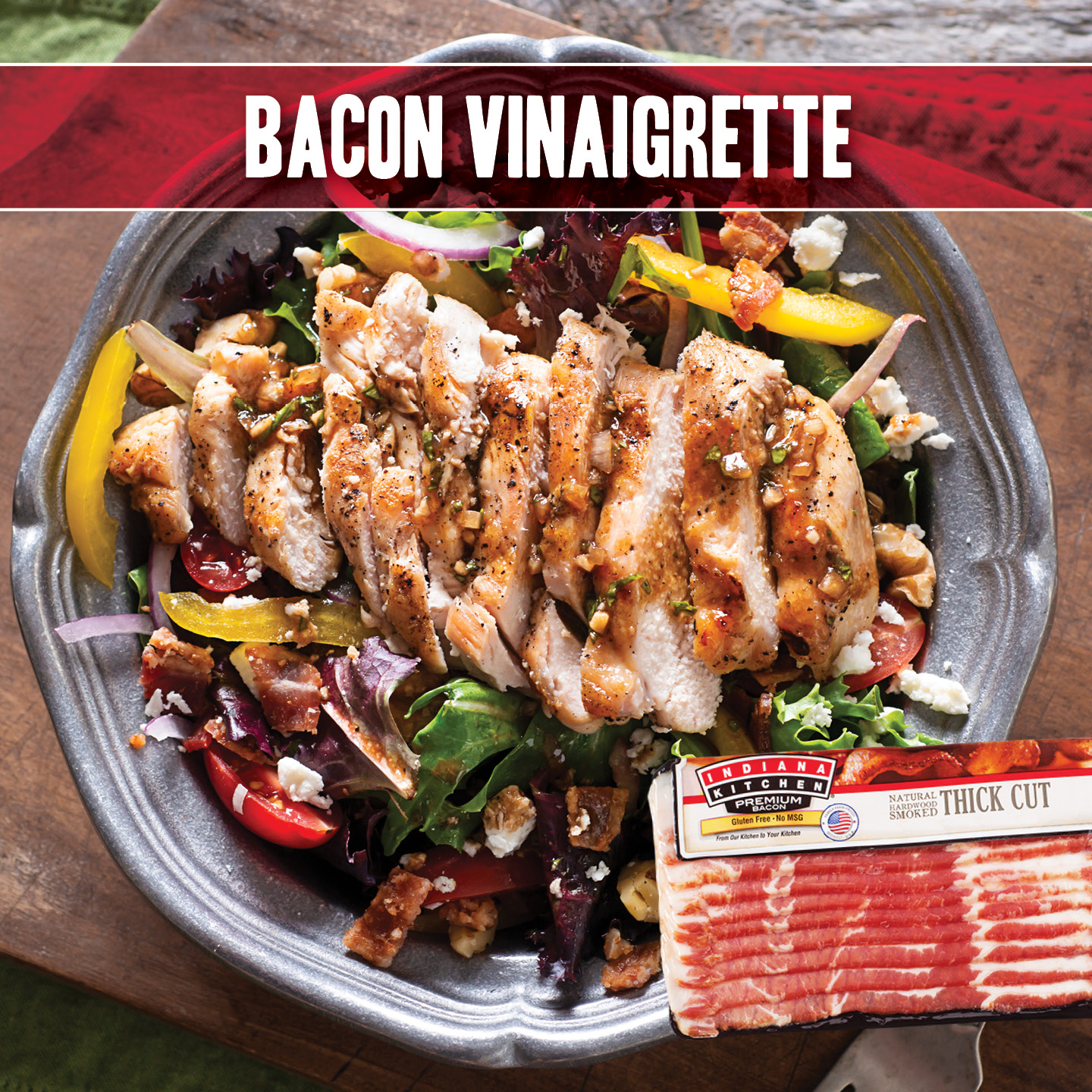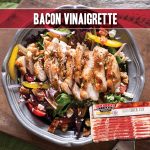 Add diced bacon to a medium skillet or sauce pan over medium heat. Cook until crisp. Remove bacon from pan and set aside. Add stone ground mustard, honey, garlic, and salt and pepper to the bacon drippings. Combine well with a whisk.

Add apple cider vinegar to the pan, whisking to combine as pouring. Continue to whisk until the vinaigrette has thickened slightly. Add bacon bits back to the vinaigrette, if desired.

Pour into a jar that has been warmed under hot running water prior to adding the hot vinaigrette to prevent the container from cracking. Best served warm or at room temp.