Fresh & Natural. Just as it should be.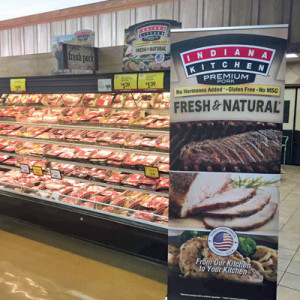 When shopping for your family, you want to be informed about the best available products. Make sure Indiana Kitchen's Fresh and Natural line of pork is on your grocery list.
Fresh and Natural pork products—including tenderloin, back ribs, pork shoulder, boneless pork loin and more—contain no added hormones or MSG and are sourced only from local, Midwest farms. Their hand-selected cuts mean better quality pork products at your table. A full line of quality products you can trust.
For "fall-off-the-bone" ribs and melt-in-your-mouth tenderloin, there's only one Indiana Kitchen Fresh and Natural.