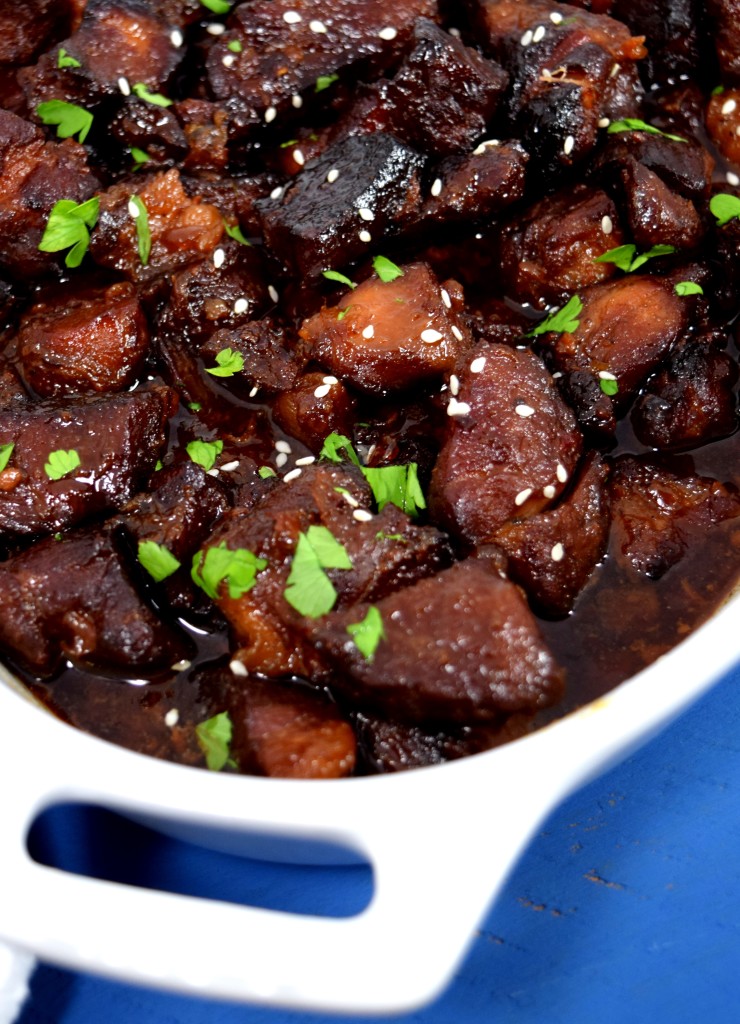 These tiny bites pack a big punch of delicious pork flavor. Perfect atop a bed of greens or tossed with rice.

Preheat the oven to 350 degrees.

In a large baking dish, gently toss cubed pork, salt, pepper, onion, and olive oil.

Cover the dish with aluminum foil, and bake for 1 hour.

Remove dish from the oven. Stir together and add garlic, honey and chili flakes. Gently toss pork bites to mix in the honey and garlic.

Replace aluminum foil on baking dish. Return to the oven for 30 minutes.

Remove aluminum foil, stir the pork around, and bake uncovered for 45 minutes.

Remove pork from oven. Let dish cool for five minutes. Sprinkle with chopped, fresh parsley and sesame seeds. Serve immediately.