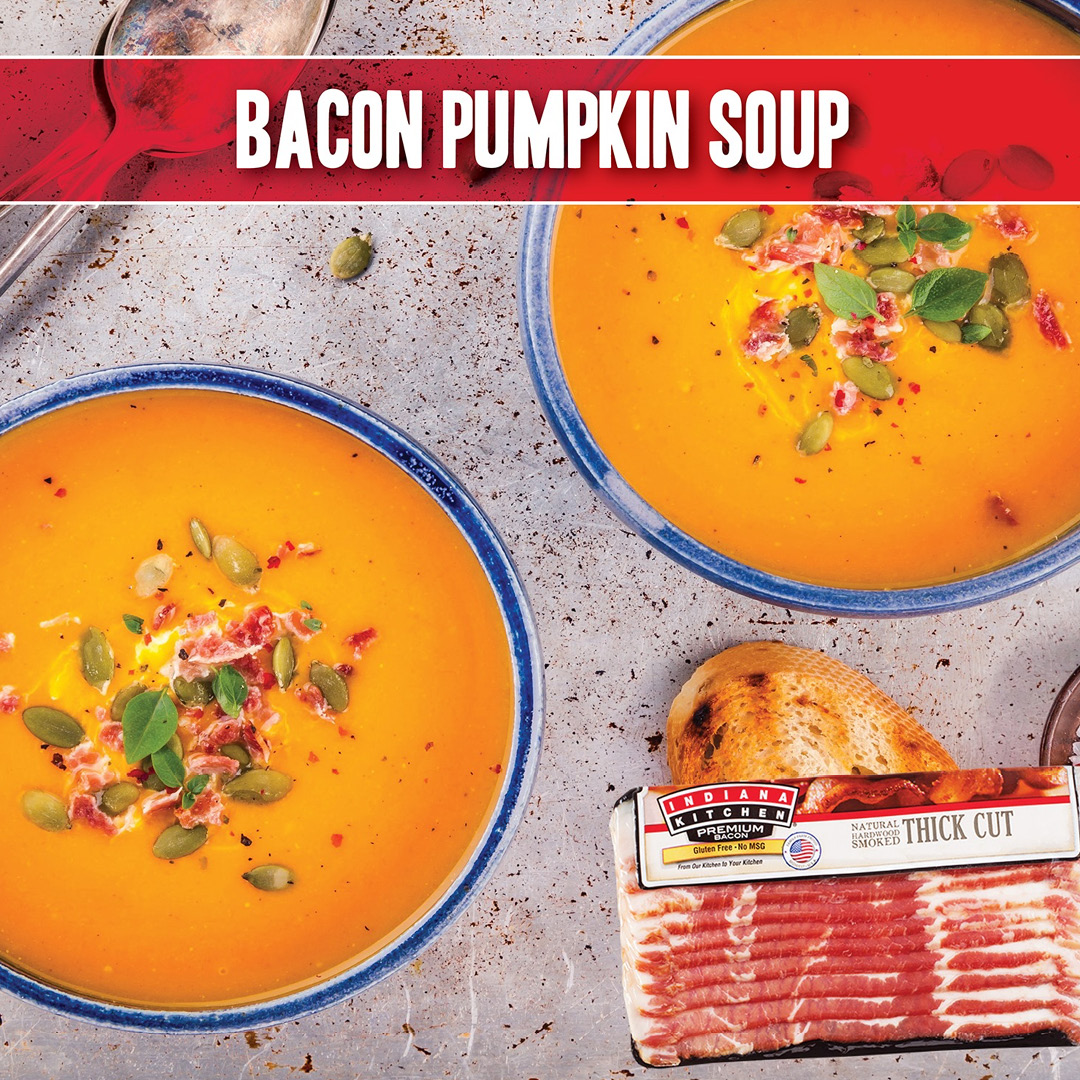 Preheat oven to 400 degrees F.

Salt and oil the seeded halves of pumpkin and place on baking sheet in oven for about 30 minutes, or until pumpkin meat is soft and easy to extract.

When pumpkin halves cool, scrap pumpkin meat out with a spoon and set aside.

In a large pot, sauté the bacon pieces over medium heat until crispy. Set aside on paper towel.

In the bacon grease, cook the onion, garlic, sugar, thyme, cinnamon, nutmeg, pepper and cayenne for 3 minutes.

Add the roasted pumpkin and broth, bring to a boil, then reduce heat to low and let simmer for 20 minutes.

Turn off heat. Stir in cream and let sit for 10 minutes. Add salt to taste.

Transfer soup to a blender and puree, adding more broth or water if needed for consistency.

Garnish with bacon and pumpkin seeds (if using) and serve!
* Sugar pumpkins are just smaller versions (6 - 8 inches in diameter) of your classic orange pumpkin, more flavorful and less watery than the larger, ornamental versions used for Halloween decorations.