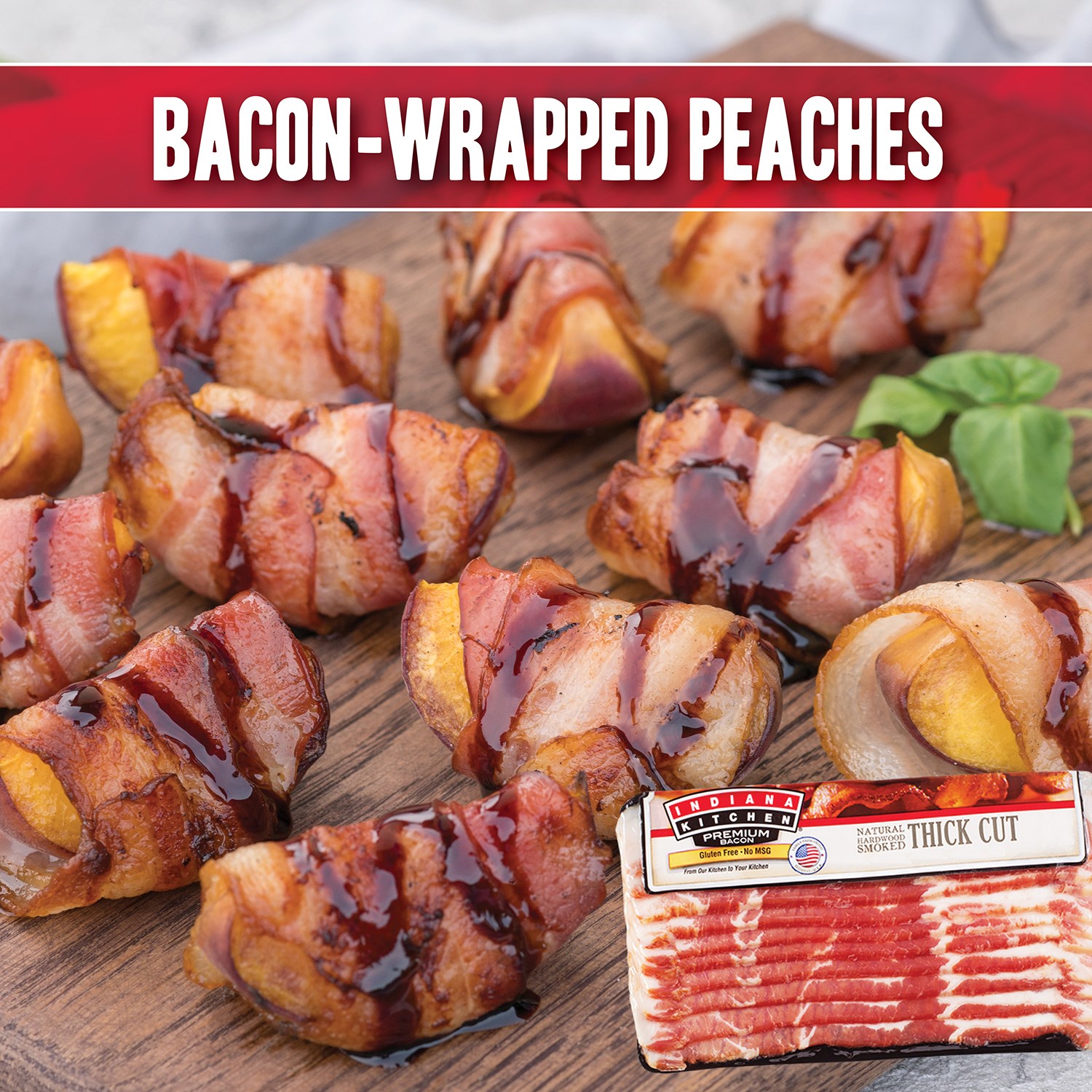 Preheat your gas grill by setting it to low and letting it warm for 10 minutes.

Meanwhile, cut your peaches in half once and then in half again to make quarter-slices, removing the pits.

Wrap each peach quarter with one slice of bacon, pinning with a toothpick to keep the bacon in place. (Optional: For added flavor, add one large basil leaf to the peach before wrapping with bacon or save and add as garnish after grilling.)

Lightly brush each wrapped peach with olive oil. Then lightly brush grill grate with oil to prevent sticking.

Grill for about 20 minutes on low, rotating to cook on all sides, until bacon edges begin to crisp and peach is soft and caramelized.

Drizzle each bacon-wrapped peach slice with balsamic glaze. Enjoy!