Ideas for keeping New Year's Eve kid-friendly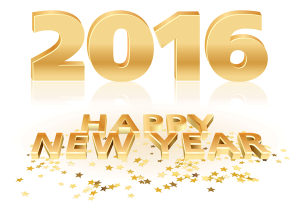 Gone are the days I long to whoop it up in Times Square and watch the crystal ball drop at midnight. I'd much rather be home with my family, rocking around the clock in my fuzzy slippers, when it's time to welcome in the early minutes of January. It's not that I'm a stick in the mud. I love a good party. It's just that when it comes to saying goodbye to one year and welcoming a new one, I'd rather do it surrounded by those I love most.
If you're looking for ideas on how to keep the party rolling until the clock strikes twelve, here are some ways to have fun with your family!
Fancy Feast
This year we're dining in style! Some years I order pizza; others, we're appetizer central. This year, I'll set the table with my grandparent's china, gold-rimmed water goblets and cloth napkins, and we'll enjoy a large meal together. Mashed potatoes, green beans and a beautifully seasoned pork tenderloin—from Indiana Kitchen—will grace our table and palates. We will enjoy this uninterrupted time together until someone spills their milk, decides they don't want to sit next to a particular sibling any longer or something else that will make one of our children irate, yet makes absolutely zero sense to me or my husband.
Last Year–This Year
One tradition we began this year was writing down memories throughout the year as they happened—a trip, a funny joke or moment, a favorite event . . . anything that made an impression. We wrote them down on little strips of paper, placed them into a jar, and we've been waiting until New Year's Eve to read them as a family. This year, after we read and remember them, we've decided to fill the jar with things we'd like to do in 2016. From silly and outrageous wishes, to achievements we hope to accomplish, to places to visit, we'll pull one wish a week from the jar throughout the year, and see if we can make it happen. Not all wishes can be fulfilled, however . . . like my daughter's wish that we become the owners of a dog kennel. Not going to happen, honey.
Pop! Around the Clock
Little ones can be impatient, to say the least. "When is it midnight?" "How much longer?" "How many more minutes?" You know the drill. One of my book-club friends shared a way she keeps her little ones busy until it's midnight. She buys party poppers, and her children excitedly "pop" one every half hour starting at 9 p.m. Once the last one pops, her children know it's midnight! Plus, they are entertained with the little toy inside until it's time to pop again. When they begin to ask, "How much longer?" she simply redirects them to count the poppers and tell her how much longer. Well played!
From this CFO to all of you others out there, I wish you a happy and healthy 2016!
Love,
Gabby
Chief Family Officer