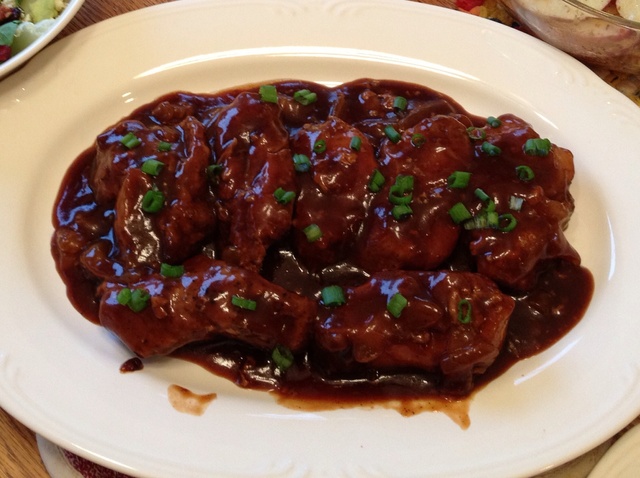 Hungry for mouthwatering ribs in the winter, yet hate the sticky, messy slow-cooker cleanup? Indiana Kitchen Slower-Cooker Ribs are here to save the day.

Place slow-cooker bag inside cooker.

Slice onions. Place them in the bottom of the cooker.

Place the slab of ribs on top of onions.

Add garlic, and evenly spread brown sugar over ribs.

Add salt and pepper, to taste.

Turn ribs over several times to coat.

Cover, and cook on low for 7 to 8 hours.

Remove ribs and onions. Set aside.

Toss slow-cooker bag in trash, and replace with new bag.

Pour into slow cooker just 1 cup of the barbecue sauce.

Add ribs and sliced onions.

Cover ribs with the remaining half-cup sauce.

Cover and cook on high for 30 minutes.

Remove ribs, and place on serving platter. Sprinkle with sliced green onion, if desired.