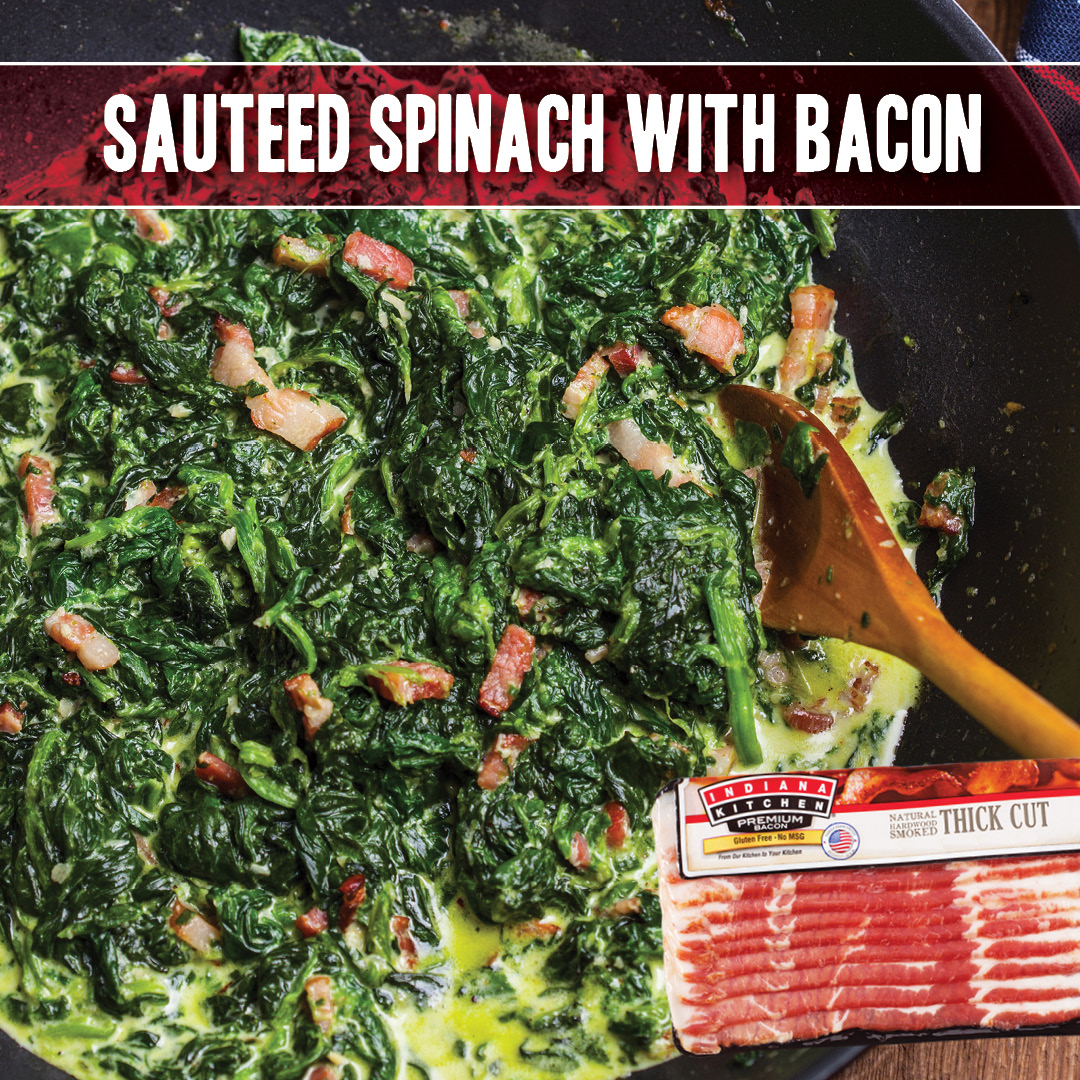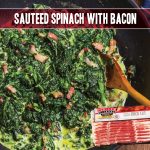 Servings

Prep Time

4

servings

5

minutes
Servings

Prep Time

4

servings

5

minutes
Servings

Prep Time

4

servings

5

minutes

Servings

Prep Time

4

servings

5

minutes
Cook bacon, chop and set aside.

In another pan, heat the oil until shimmering. Add the onion and cook for about five minutes, until onions are translucent. Add the garlic and cook for another minute, until fragrant.

Stir in the spinach and cook until wilted and bright green. Season to taste with salt and pepper.