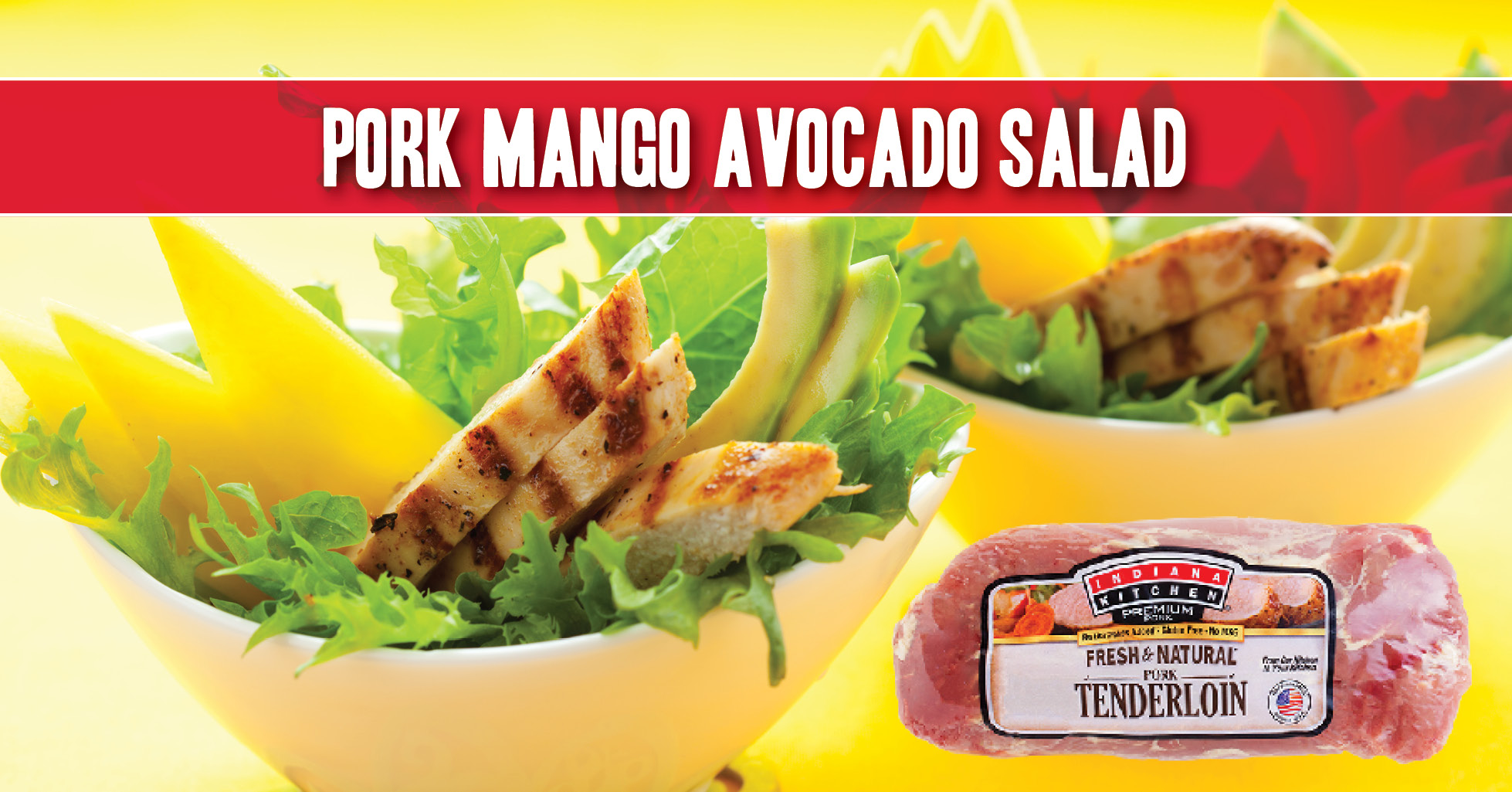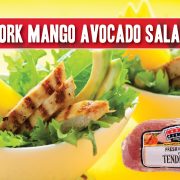 Did know pork tenderloin is as lean as chicken breast*? This recipe mixes grilled pork tenderloin with mango and avocado for a bright and colorful salad that's as delicious as it is healthy. Each has approx. 3g of fat per 3oz serving. (Source: 2018 National Pork Board)
Servings

Prep Time

4

30

minutes
Servings

Prep Time

4

30

minutes
Did know pork tenderloin is as lean as chicken breast*? This recipe mixes grilled pork tenderloin with mango and avocado for a bright and colorful salad that's as delicious as it is healthy. Each has approx. 3g of fat per 3oz serving. (Source: 2018 National Pork Board)

Servings

Prep Time

4

30

minutes

Servings

Prep Time

4

30

minutes
After cooking pork tenderloin to an internal temperature of 150 degrees F, remove from grill and let rest for 15 minutes before cutting.

Mix pork, mango, avocado and red onion in a bowl then place mixture atop bed of lettuce or other salad greens.

Serve with dressing of your choice or mix 2 tablespoons of olive oil with 2 tablespoons of balsamic vinegar for a naturally sweet vinaigrette that pairs nicely.
*A typical pork tenderloin weighs between 1 and 1.5 pounds, so you should have some leftover for making more salads or to use in another recipe!