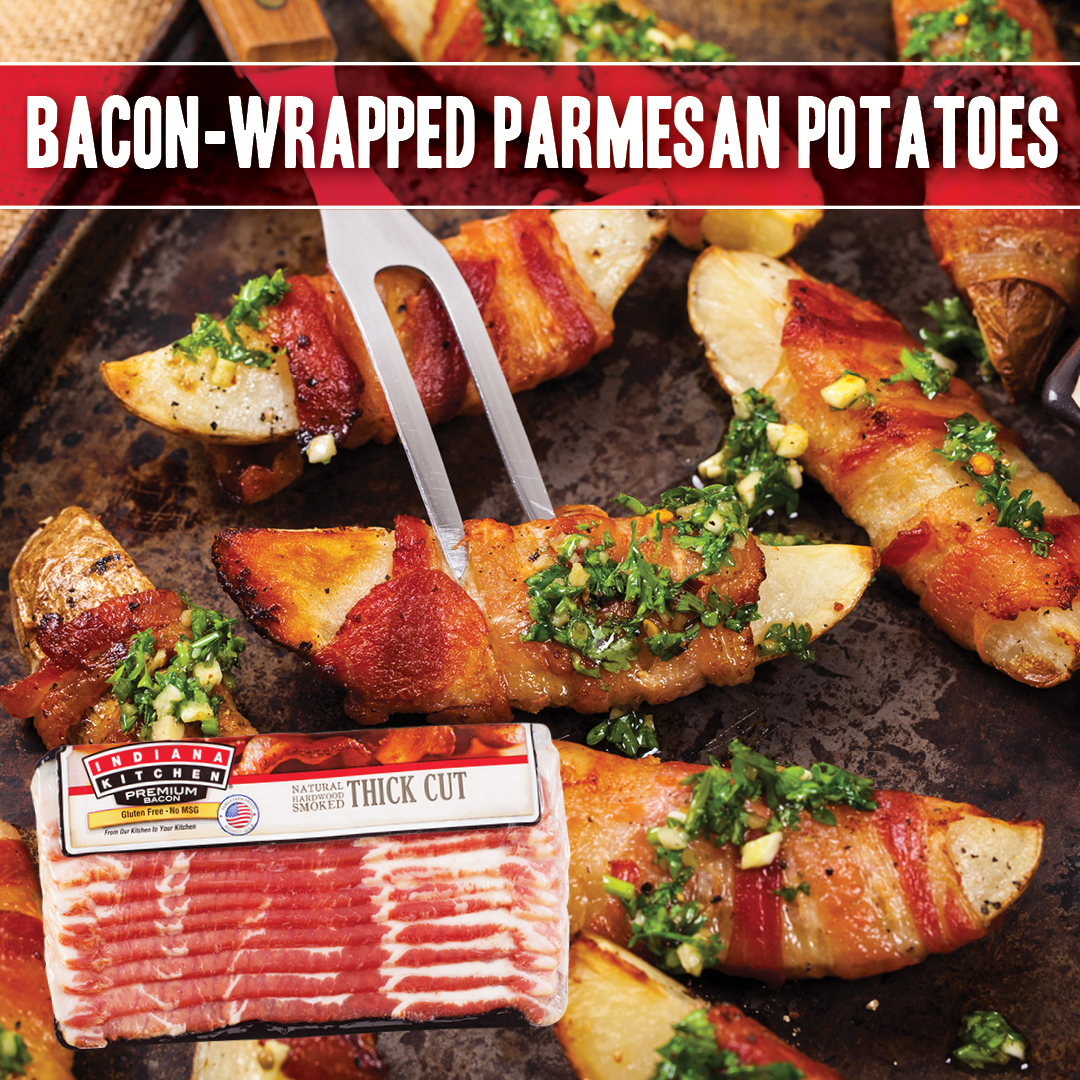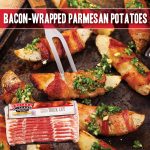 Servings

Prep Time

2-4

servings

10

minutes
Servings

Prep Time

2-4

servings

10

minutes
Preheat the oven to 400 degrees F. Place a cooling rack on a baking sheet and spray with non-stick cooking spray.

In a large mixing bowl, combine salt, pepper, garlic powder, Italian seasoning, and Parmesan cheese. Add in the potatoes and toss to coat.

Trying not to shake the cheese off the potato wedges, wrap each wedge with a slice of bacon. Place each bacon-wrapped potato wedge on the prepared rack.

Bake for 15 minutes, then turn. Bake an additional 20 minutes or until potatoes are tender and bacon is cooked.
While the potatoes are baking, prepare the pesto.

In a food processor or blender, pulse the pine nuts until a paste forms.

Add the parmesan, garlic, basil, parsley, olive oil, salt, and pepper. Pulse again until a grainy pesto is formed.