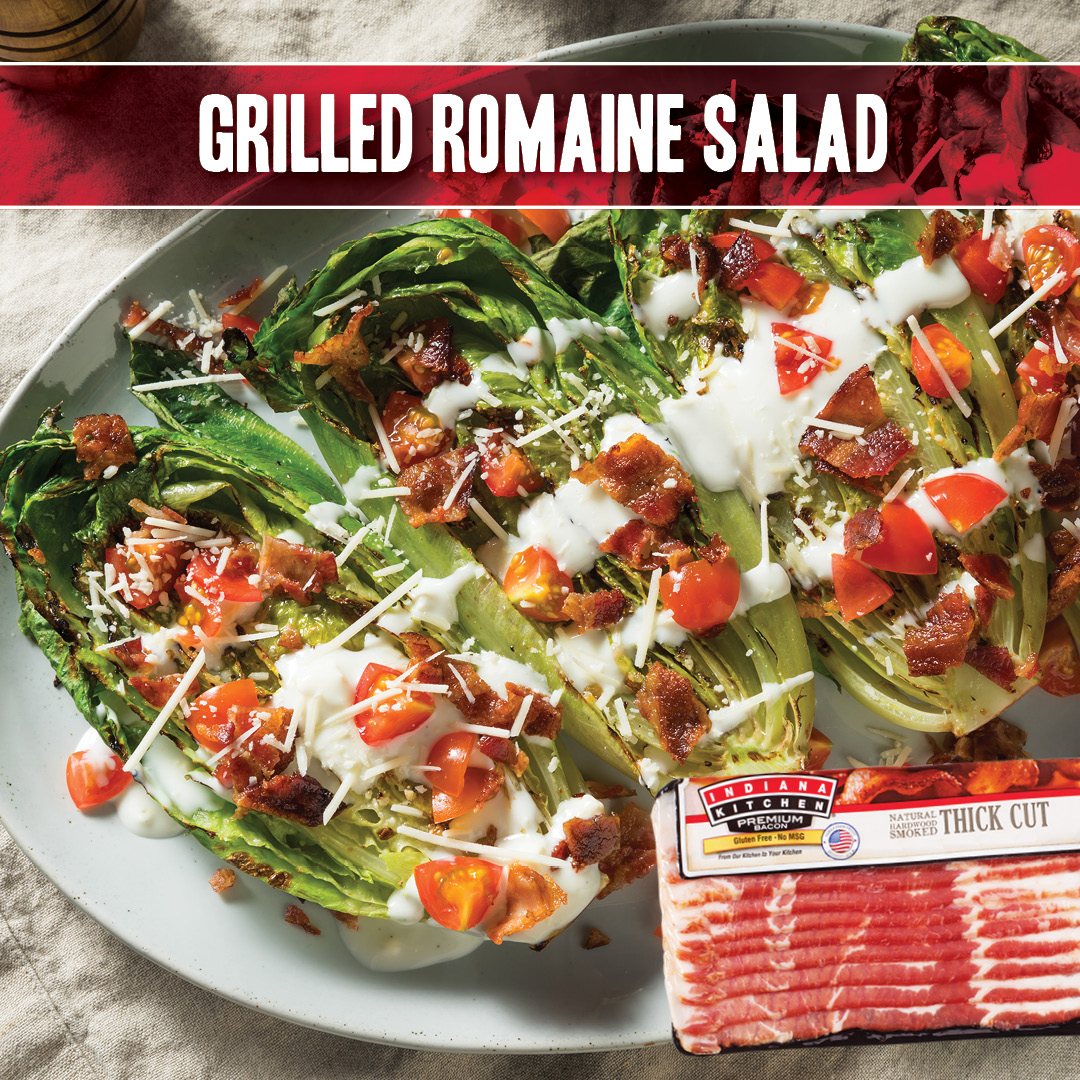 Combine the sour cream, mayonnaise, blue cheese, parsley, lemon juice, salt, and pepper in a small bowl and stir until well blended and creamy. Add in a tablespoon or two of water to thin out the dressing. Use the back of a spoon to press some of the blue cheese crumbles into the dressing for even more flavor.
Preheat a grill or indoor grill pan to high. Add your bacon to a large skillet and cook until crispy. Set aside on a paper towel-lined plate to drain.

Brush the romaine with olive oil and place it cut-side down on the grill. Quickly sear until grill marks are visible and remove from grill.

Top each grilled romaine head with bacon, tomatoes, pecorino and blue cheese dressing. Enjoy!