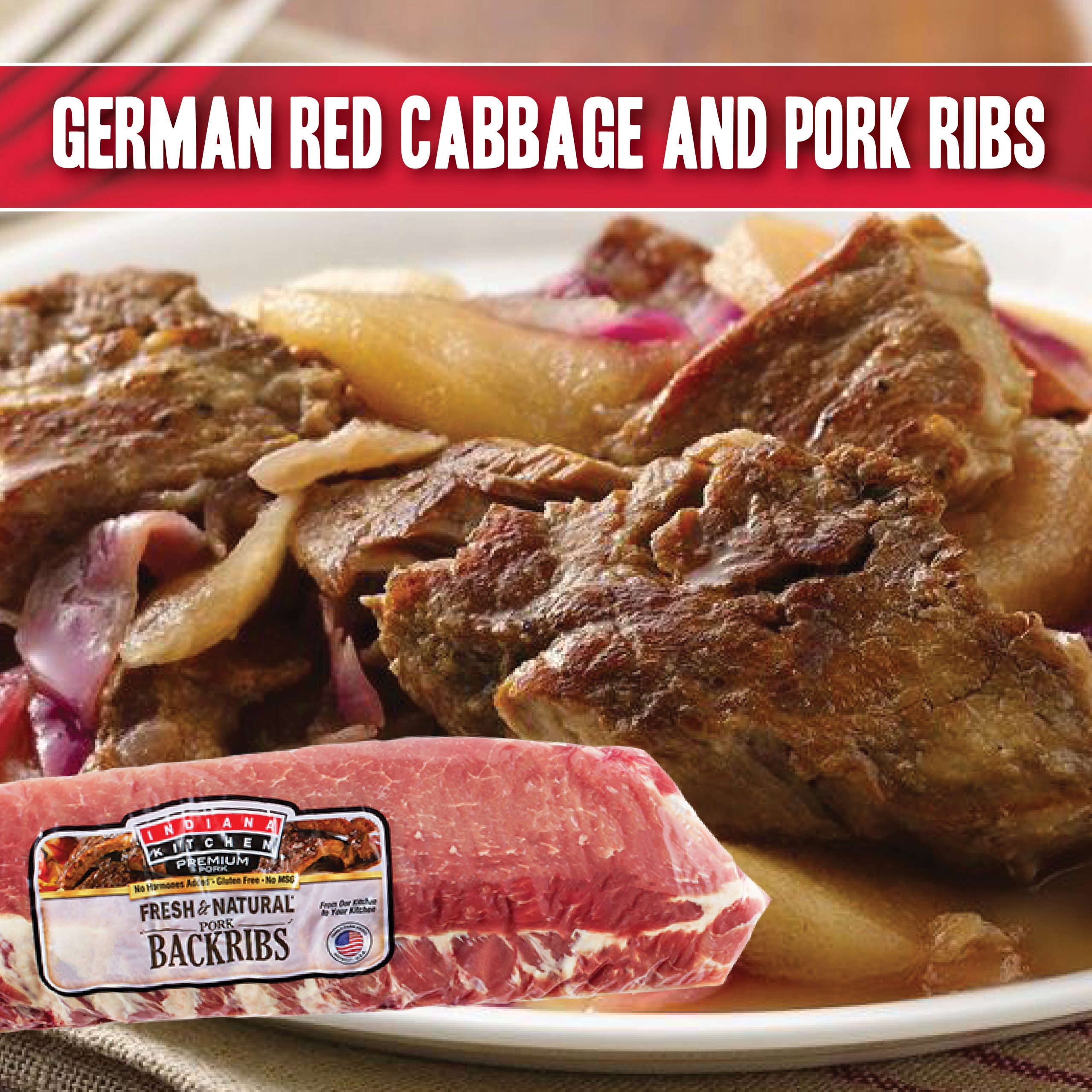 Delicious to the palate and pleasing to the eye, this colorful dish featuring Indiana Kitchen bacon and pork ribs is slow cooked deliciousness!

In 12-inch skillet, cook bacon over medium-high heat, stirring occasionally, until crisp. Remove bacon from skillet to large bowl; reserve drippings in skillet.

Sprinkle both sides of ribs with salt and pepper; cook in drippings until browned.

Meanwhile, stir cabbage, apples and onion into bacon in bowl.

Spray 4- to 5-quart slow cooker with cooking spray. Place ribs in cooker, reserving drippings in skillet.

Spoon cabbage mixture over ribs.

Stir vinegar, apple juice and sugar into drippings in skillet; heat to boiling. Pour over ribs and cabbage mixture.

Cover; cook on Low heat setting 5 to 6 hours. To serve, use slotted spoon to remove cabbage mixture and ribs from cooker and serve.