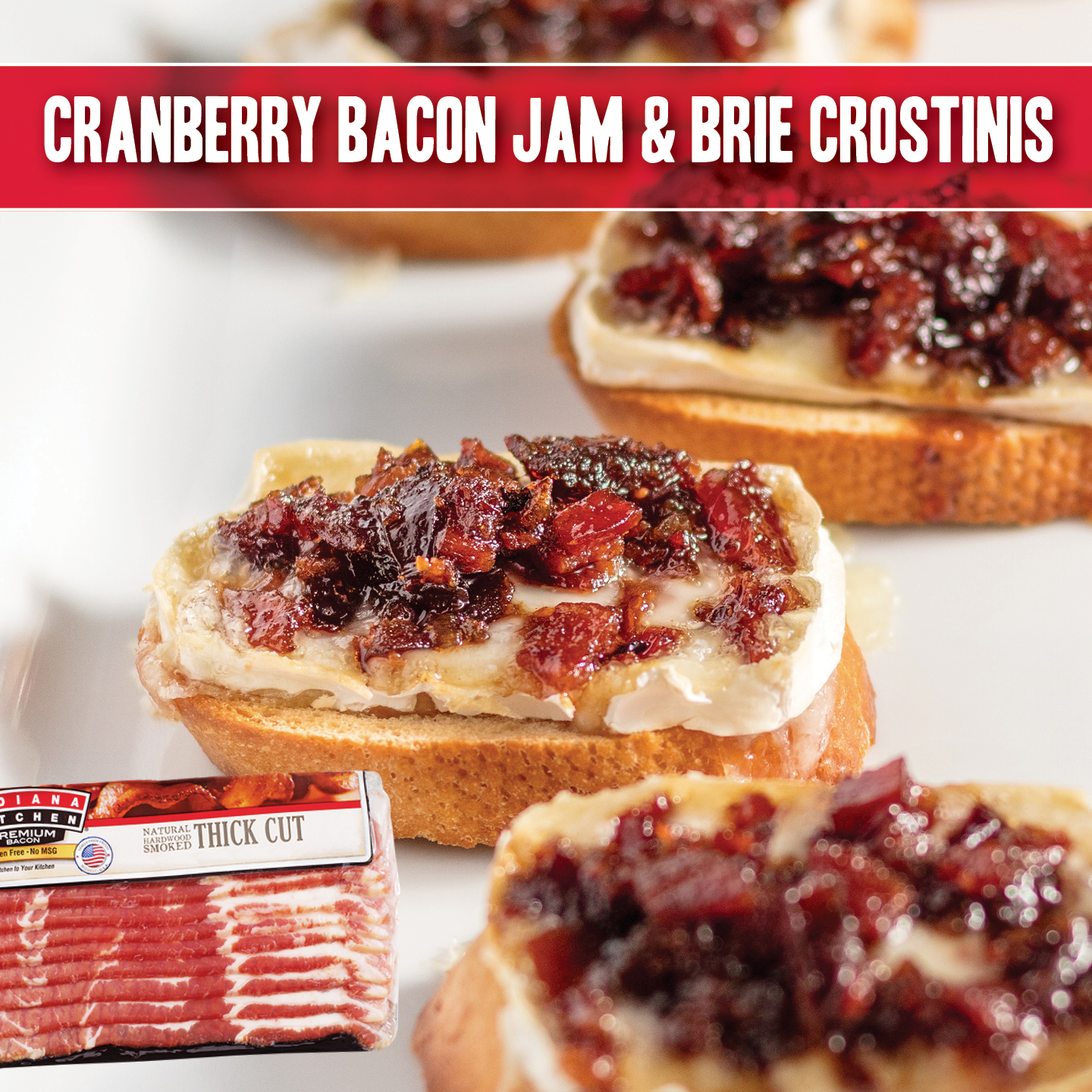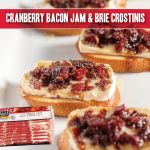 Servings

Prep Time

20

servings

10

minutes
Servings

Prep Time

20

servings

10

minutes
Warm jam in a medium pot over medium heat. Add the cranberries and heat until well combined.

Preheat oven to 400 degrees F. Prepare a baking sheet with non-stick spray.

Lightly butter one side of each slice of bread. Place each buttered slice on the baking sheet, butter side up. Place in the preheated oven for 3-4 minutes, or until lightly toasted. Remove from the oven and flip bread slices.

On each bread slice, top with a smear of brie. Spoon about 1 Tbsp. of bacon and cranberry jam onto each crostini.

Place in the oven again for 4-5 minutes, or until brie is melted. Enjoy!