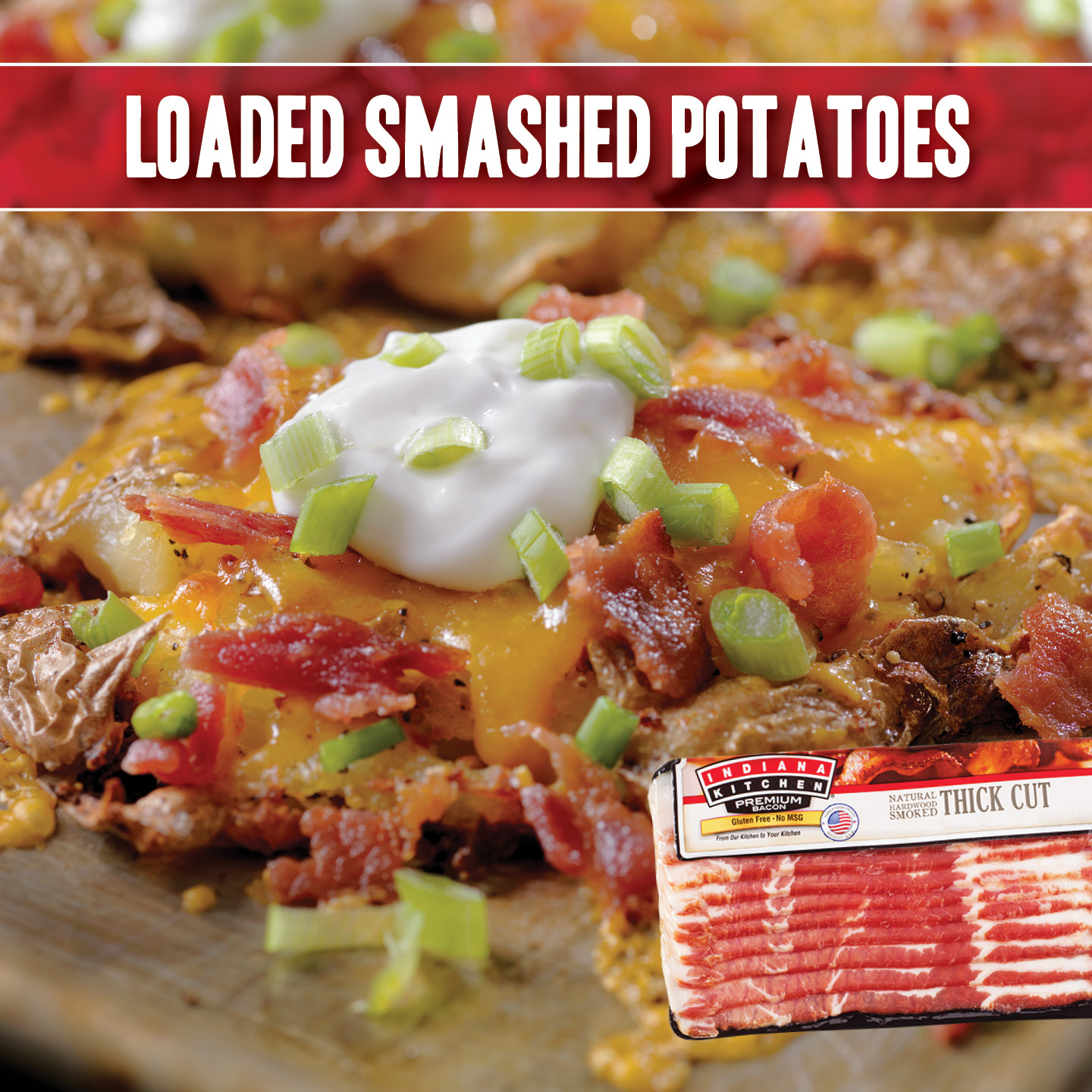 Preheat the oven to 375°F. Add the potatoes to a large pot and cover with cold water. Add a large pinch of salt. Bring the water to a boil. Reduce to a simmer and cook the potatoes for about 8-12 minutes, or until just fork tender.

Meanwhile, lay the bacon onto a sheet pan in an even layer. Bake for about 25-30 minutes, or until crisp. Transfer the bacon to a plate lined with paper towels and allow to drain.

Increase the oven temperature to 450°F. Drain the potatoes and transfer them to a bowl of ice water for a couple of minutes. Once cool, transfer the potatoes to paper towels and let fully dry. Use your hands or a measuring cup to smash the potatoes flat. Transfer them to the sheet pan in the bacon fat. Drizzle olive oil over top to coat them well. Season with a generous pinch of salt. Roast the potatoes for about 20-25 minutes until crisp, flipping halfway through.

Meanwhile, whisk together the sour cream and lemon juice in a small mixing bowl. Stir in the lemon zest, chives, and scallions. Season with salt to taste. Crumble the bacon into small pieces.

Transfer the potatoes to paper towels to drain. Plate them with the sour cream sauce dolloped over top. Garnish with the bacon, freshly grated parmesan, and lots of freshly ground black pepper.