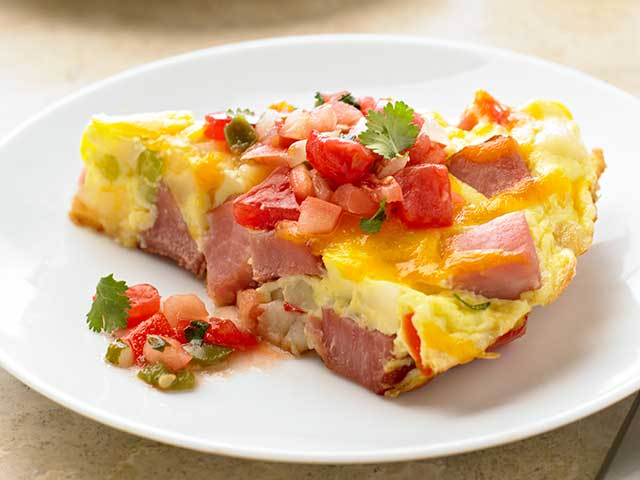 Looking for a brunch item with a twist? This frittata is sure to spice up your next meal. A great dish to make from leftover Christmas ham!

Heat the oven to 375 degrees F.

Heat the oil in a 10-inch nonstick ovenproof skillet over medium high heat. Add the hash browns and cook 4-6 minutes or until the potatoes begin to brown. Add ham cubes. Season to taste with salt and pepper. Whisk the eggs, dressing and milk in a medium bowl. Pour over potatoes. Cook 4-5 minutes or until the eggs begin to set, lifting the edges and allowing the uncooked egg to flow underneath.

Baked 15-20 minutes or until a knife inserted in the center comes out clean. Let stand 5 minutes. Cut into wedges to serve. 4.Serve with salsa.
Tip: Sprinkle with 1/2 cup shredded Cheddar cheese when the frittata is removed from the oven. Frozen hash browns with onions and peppers are often called Potatoes O'Brien.