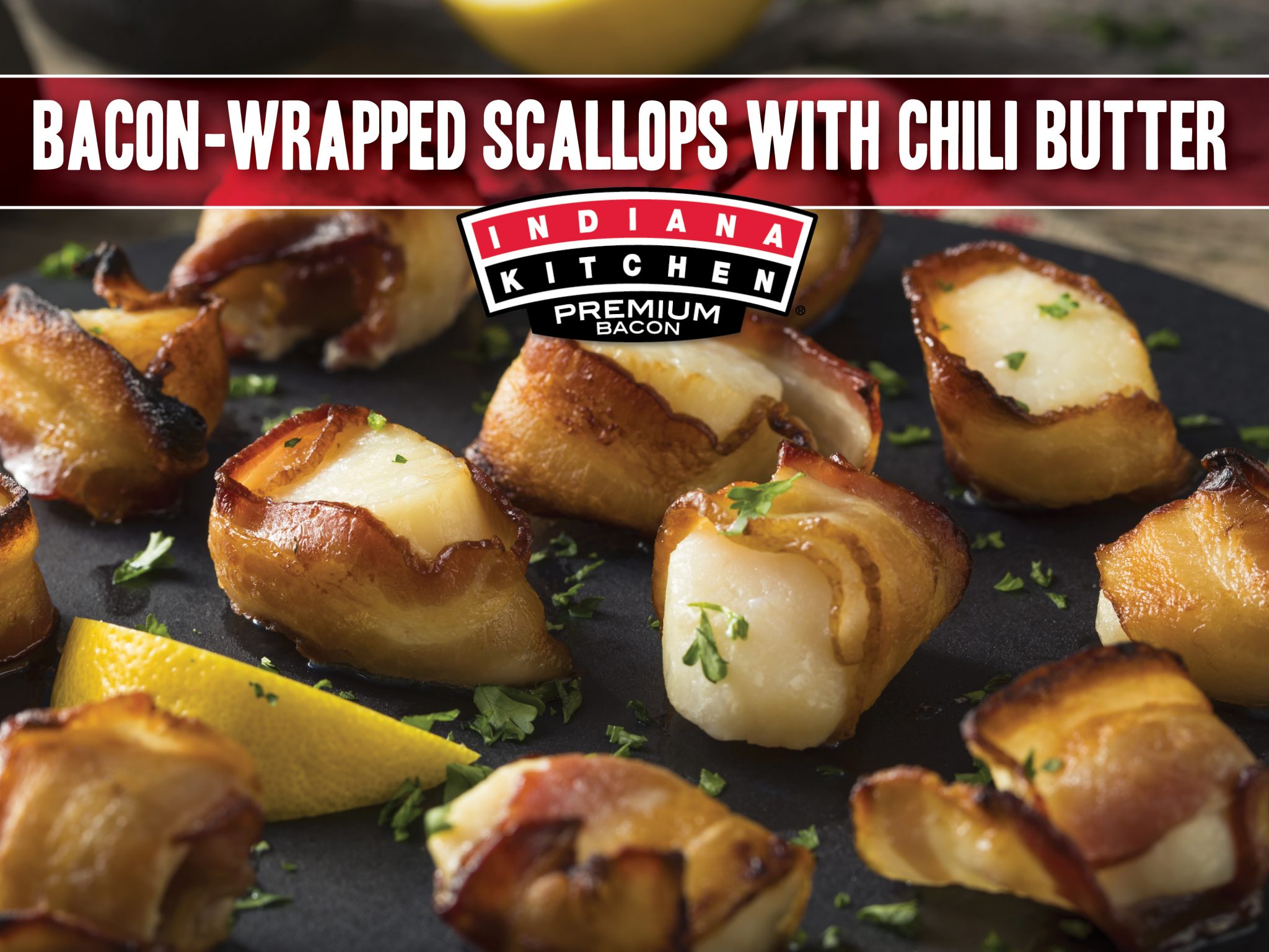 Wrap Indiana Kitchen bacon pieces around the outside of the scallops, then attach with a wooden skewer or toothpicks. Cook in a 425 degree oven (on a drip pan) for 20 minutes, or under the broiler for 15 minutes, or grill until Indiana Kitchen bacon is sizzling and brown and scallops are an opaque white.

Melt butter and stir in chili powder and cayenne. Drizzle over scallops before serving.
*Partially precook the Indiana Kitchen bacon, please. And do not skip the chili butter! It is delicious.