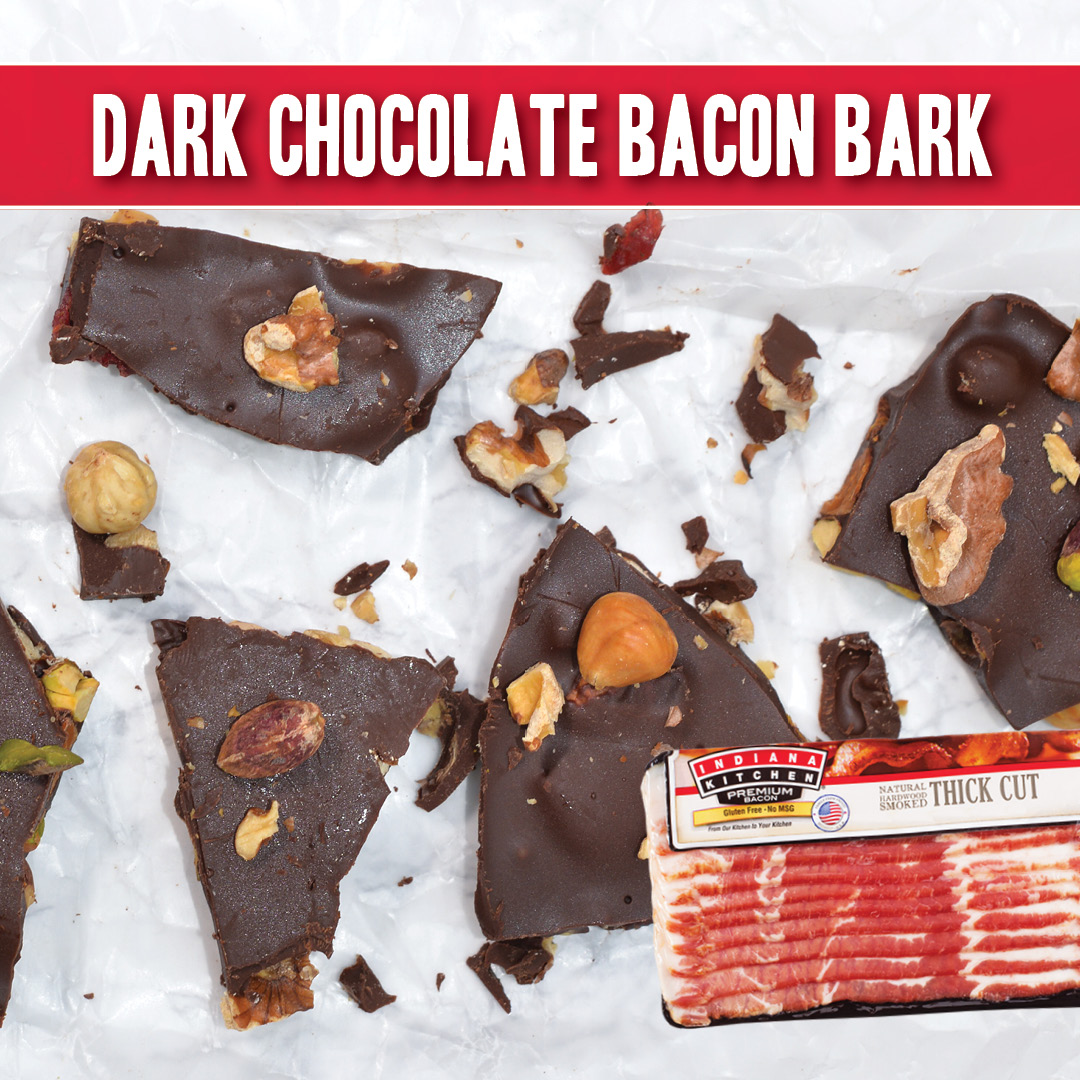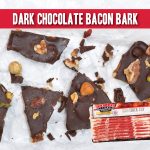 Servings

Prep Time

5

servings

5

minutes
Cook Time

Passive Time

10

minutes

15

minutes
Servings

Prep Time

5

servings

5

minutes

Cook Time

Passive Time

10

minutes

15

minutes
Servings

Prep Time

5

servings

5

minutes

Cook Time

Passive Time

10

minutes

15

minutes

Servings

Prep Time

5

servings

5

minutes

Cook Time

Passive Time

10

minutes

15

minutes
Preheat oven to 350 degrees. Line a baking sheet with parchment paper or foil and arrange hazelnuts in one single layer. Toast until golden brown and fragrant, about 10-15 minutes, stirring occasionally. Let cool, then roughly chop and set aside.

In a small frying pan over medium heat, add bacon and cook for about 5 minutes or until fully cooked. Place cooked bacon onto plate lined with paper towels to absorb the grease. Roughly chop and set aside.

Place the dark chocolate in a double boiler or in a heatproof bowl on top of a boiling saucepan of water. Continuously stir the chocolate until it is melted.

Pour the melted chocolate on a parchment paper-lined baking sheet. Spread the chocolate evenly using a rubber spatula.

Sprinkle the chocolate with bacon, hazelnuts, almonds, pistachios and walnuts. Allow the bark to cool in a refrigerator before serving. Enjoy!