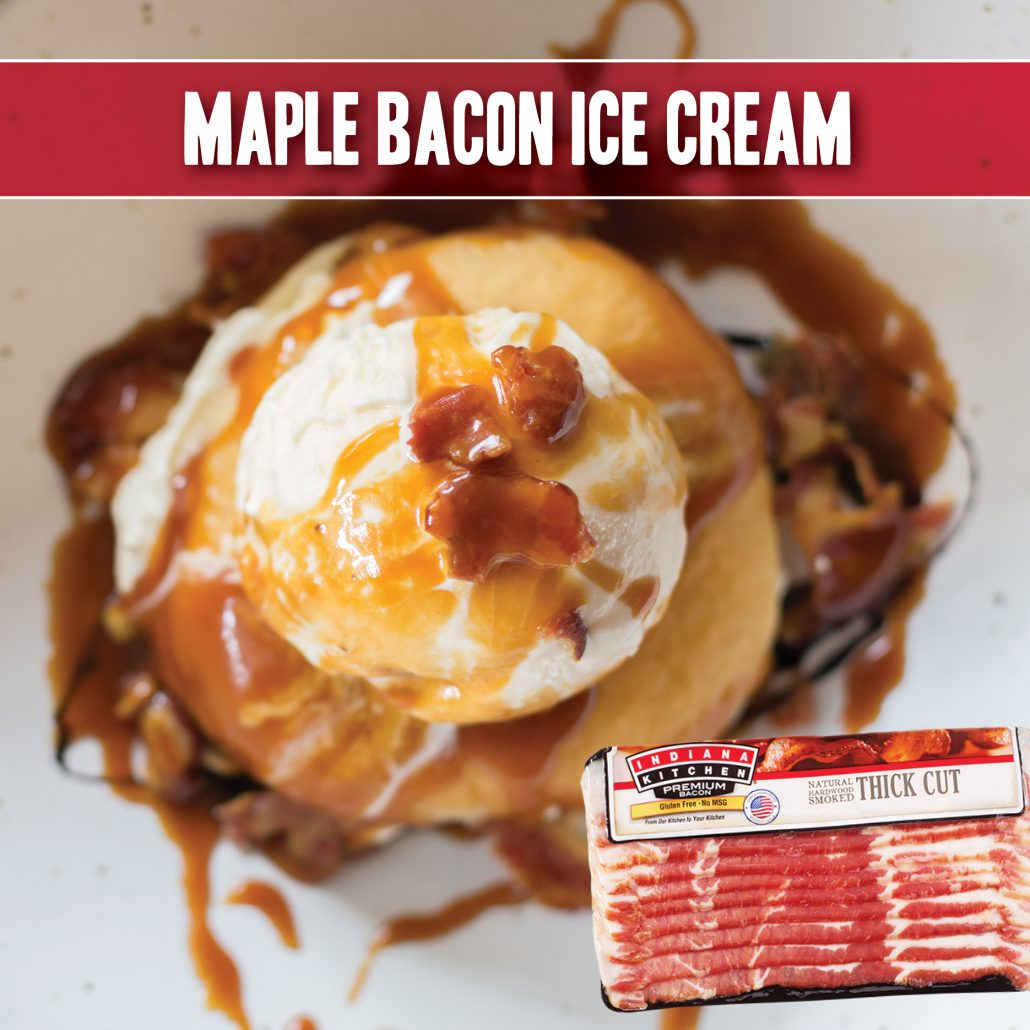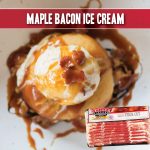 Servings

Prep Time

1

quart

20

minutes
Servings

Prep Time

1

quart

20

minutes
Preheat the oven to 400 degrees F. Spray a cooling rack with nonstick cooking spray. Place the cooling rack over a baking sheet lined with aluminum foil. (This is for easy cleanup.)

Coat both sides of the bacon with brown sugar, then place on the prepared cooling rack. Bake for 15-20 minutes or until the bacon looks caramelized and crispy. Be careful that they don't burn! Cool the bacon on parchment paper.

Whip the cream with a whisk or hand mixer until it forms sturdy peaks. Make sure you whip only until peaks form. Overwhipping will turn your ice cream into butter!

Whisk in the sweetened condensed milk, vanilla and maple extract until well combined. Then pour into a large casserole or baking dish. A loaf pan also works well.

Chop the candied bacon and sprinkle over the ice cream. Freeze for 6+ hours.

To serve, drizzle with maple syrup. Enjoy!