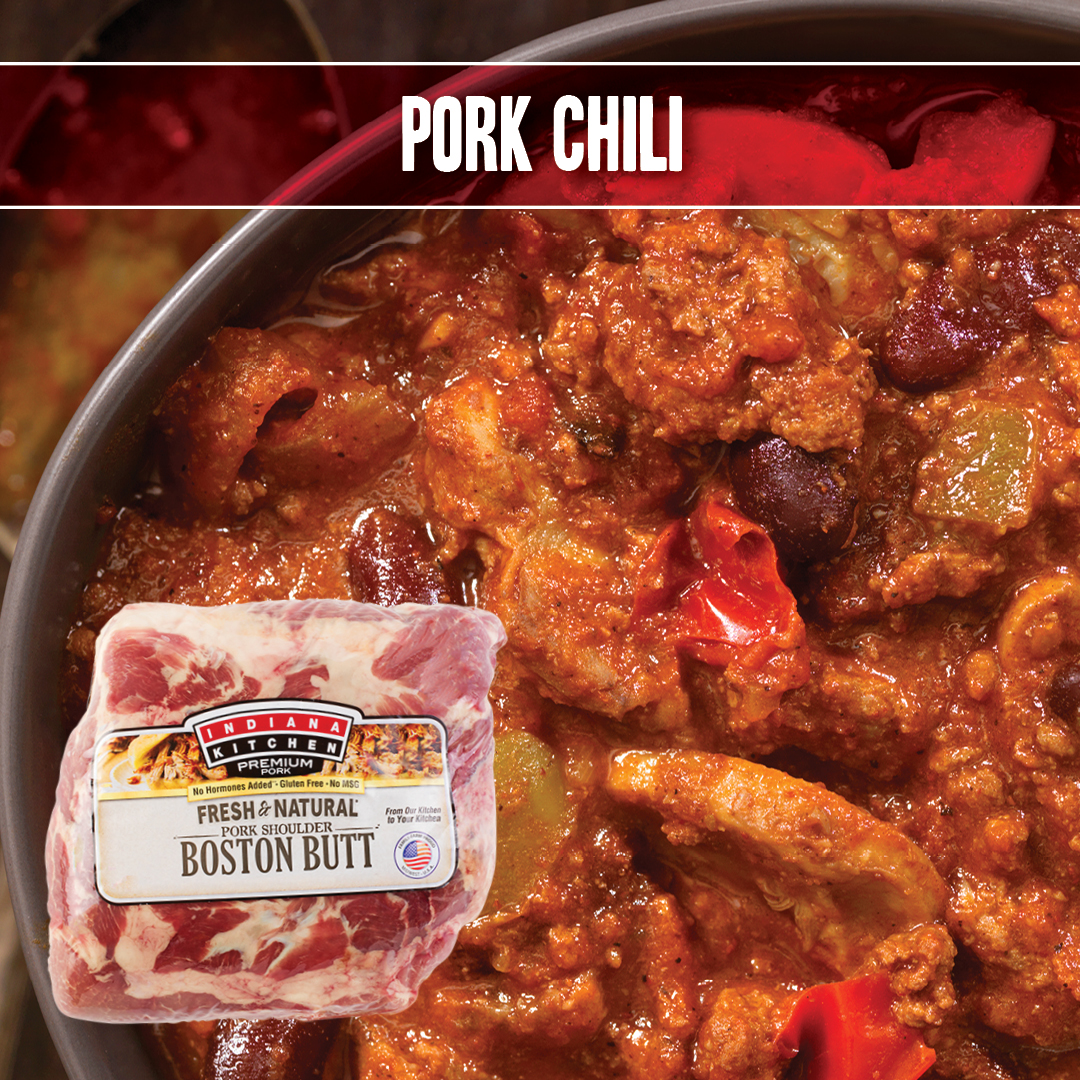 Heat oil in large pot. Season pork shoulder pieces with salt and pepper and cook over medium heat until meat is browned on all sides, 5 to 7 minutes.

Add "dry" items—the garlic, serrano peppers and onions, and cook until onion has softened, another 5 to 7 minutes. Then add chili powder, stir to coat ingredients, and cook a minute more.

Adjust heat to low and add remaining ingredients—the chicken stock, kidney beans, diced tomatoes and tomato paste and stir to combine. Cover and let simmer for 5 hours, stirring occasionally, until flavors have had plenty of time to blend. Enjoy.
Chili can be garnished with shredded cheese, sour cream, avocado slices or tortilla chips.
This recipe can also be made in a crockpot with all ingredients cooked on low for 8 - 9 hours.