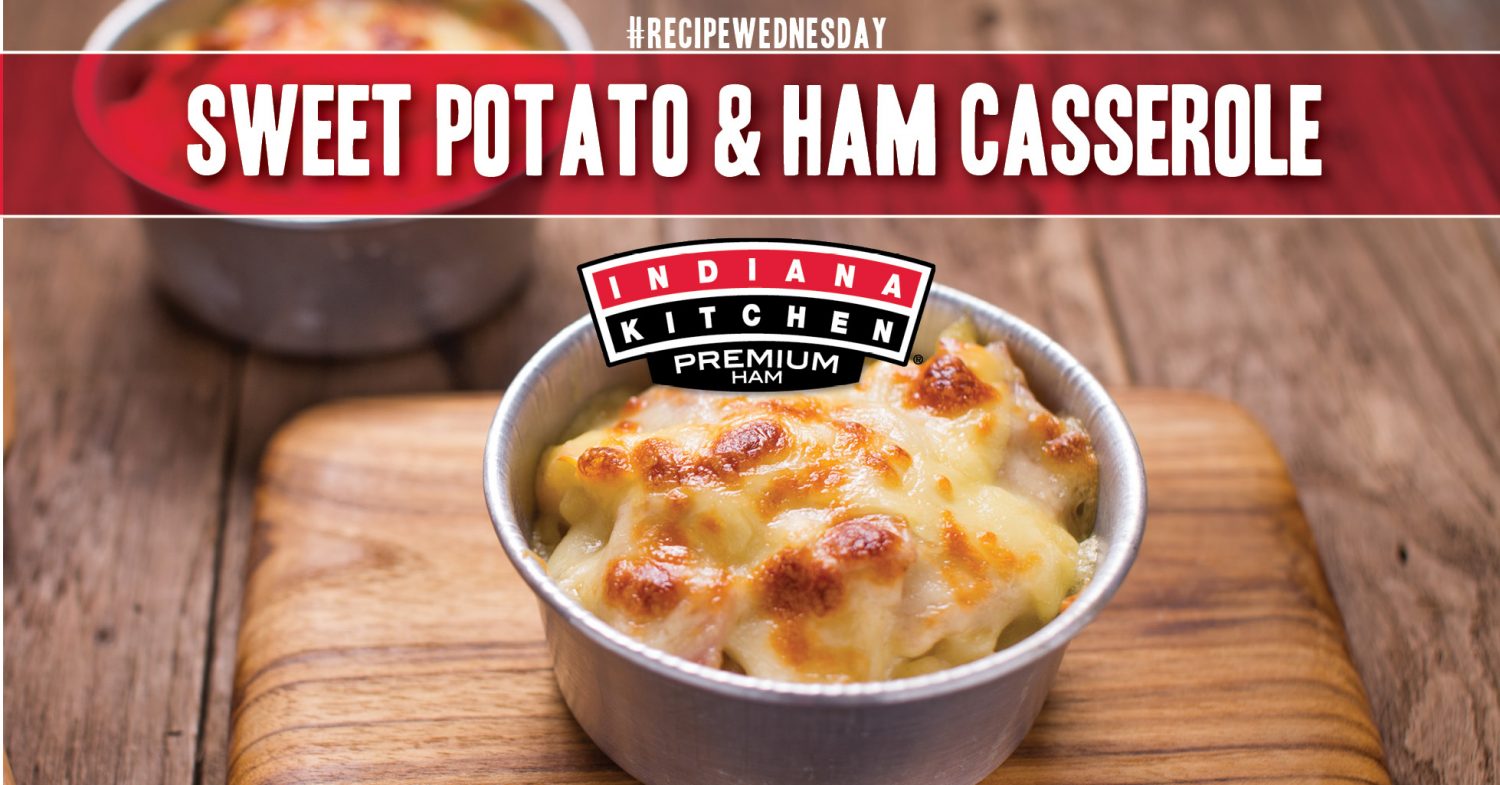 Wash sweet potatoes. Then cook, covered, in small amount of boiling salt water until tender, about 20 to 30 minutes.

Cool potatoes. Then peel and slice ¼ inch thick. Set aside.

Melt butter in medium saucepan. Add onion and cook until tender. Add herbs.

Remove from heat and stir in flour. Then cook over low heat until bubbly, about 2 to 3 minutes.

Remove from heat and stir in milk all at once. Then cook over medium heat, stirring constantly, until mixture comes to a boil. Boil and stir for 1 minute.

Remove from heat. Stir in ¾ cup of cheese and the ham.

Arrange half of sweet potatoes on bottom of greased 2 quart casserole dish.

Top sweet potatoes with layer of ham and cheese mixture.

Bake at 350°F for 25 minutes.

Sprinkle with remaining cheese and bake 3 to 4 minutes longer or until cheese has melted.

Top with scallions and serve.