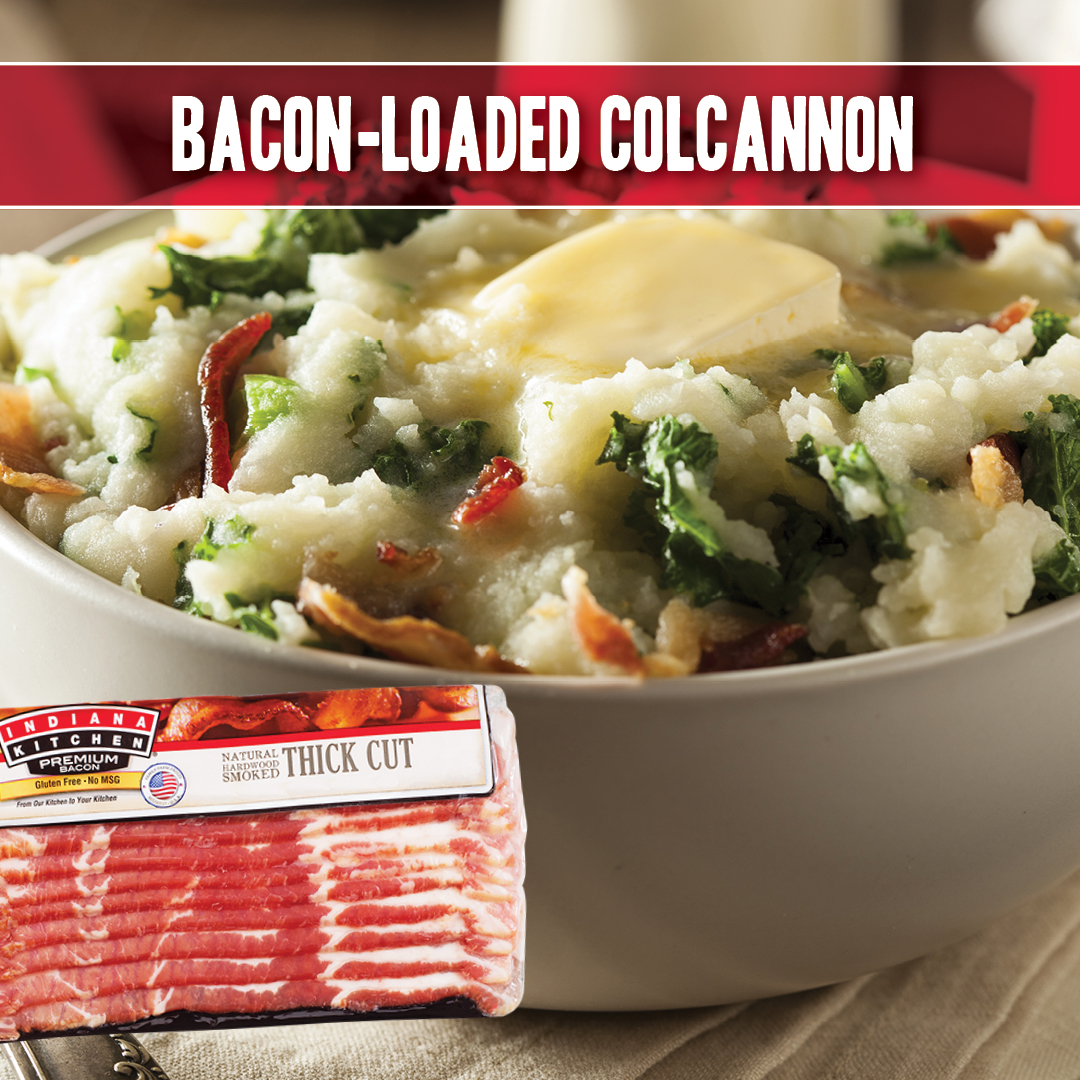 Place potatoes in a saucepan with enough water to cover. Bring to boil. Then cook for 15 to 20 minutes, until tender.

Place bacon in a large, deep skillet and cook over medium-high heat until evenly brown. Drain, saving the drippings. Crumble the bacon and set aside.

Sauté the cabbage and onion in the bacon drippings until soft and translucent. (Keeping the pan covered helps the vegetables cook faster.)

Drain the cooked potatoes. Then mash with milk and season with salt and pepper. Mix in the bacon, cabbage, and onions.

Transfer to a serving bowl. Make a divot in the center and pour in the melted butter. Serve.