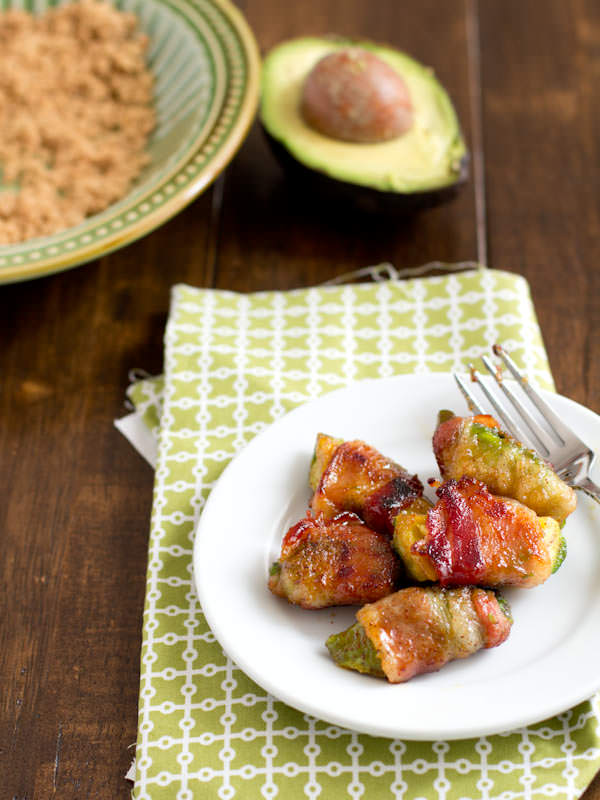 And you thought avocados were just for guacamole! It's a great appetizer that'll leave guests clamoring for the recipe.

Heat oven to 425 degrees F.

In a small bowl, mix brown sugar and chili powder. Set aside.

Line baking sheet with aluminum foil.

Cut open the avocado, and remove the pit. Slice 3/4" slices lengthwise then cut each in half.

Cut each slice of bacon in 3 to 5 pieces. Wrap each piece around the avocado. Roll bacon in the brown-sugar mixture, and place on baking sheet.

Bake for 10 to 15 minutes. Remove from the oven, transfer to a platter and stick a toothpick in each for serving.