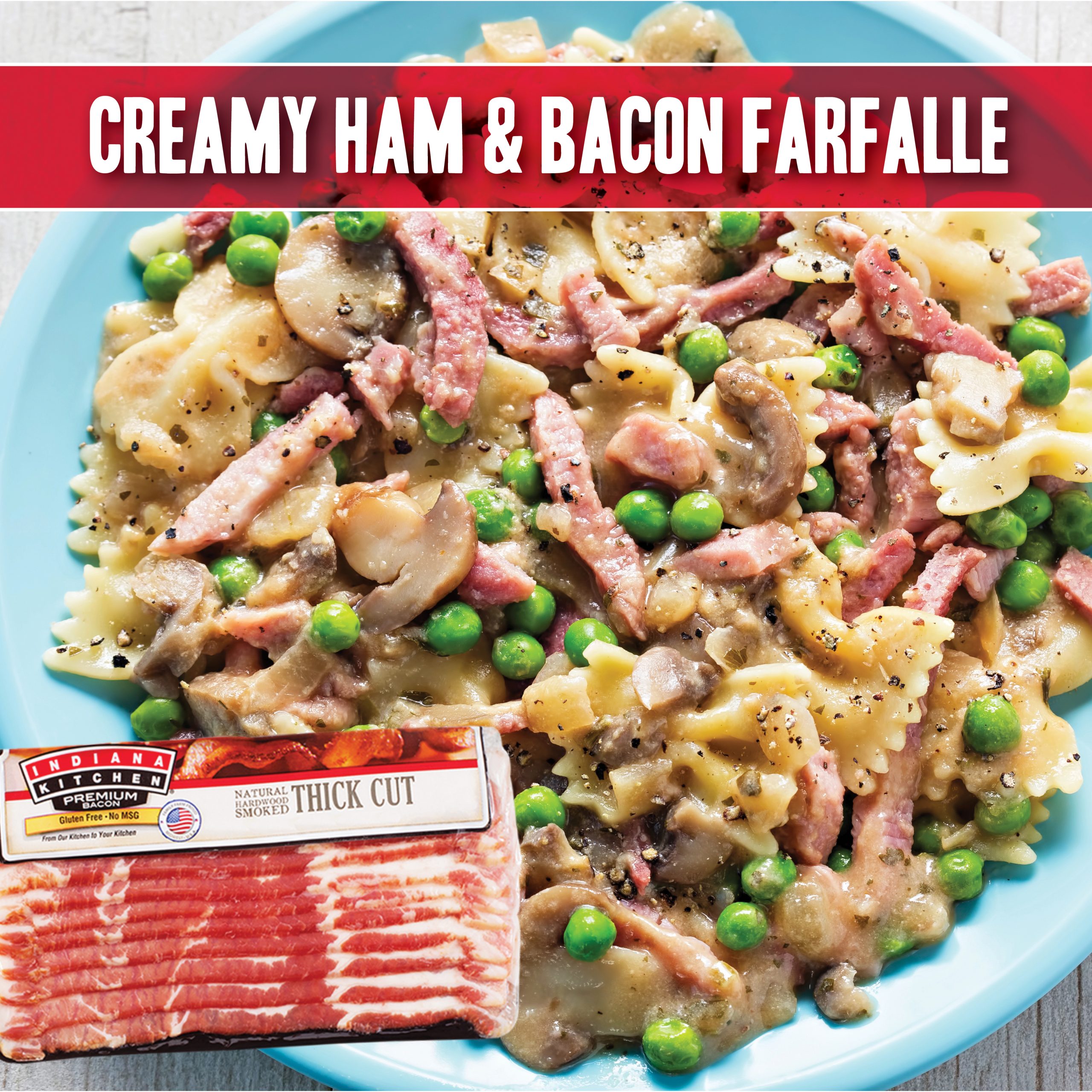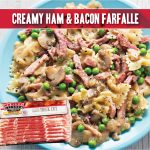 Servings

Prep Time

4

servings

15

minutes
Servings

Prep Time

4

servings

15

minutes
Servings

Prep Time

4

servings

15

minutes

Servings

Prep Time

4

servings

15

minutes
In a large pot of salted, boiling water, cook pasta according to package directions.

To make the creamy alfredo sauce, melt butter in a skillet over medium heat. Add garlic, stirring frequently, until fragrant, about 1 minute. Add mushrooms. Whisk in flour about 1 minute more.

Slowly add in chicken broth, thyme and basil. Whisk constantly until well blended, about 2 minutes. Stir in half and half and parmesan until thickened, about 2 minutes. Add more half and half if the sauce is too thick. Season with salt and pepper.

Stir in pasta, ham, bacon and peas. Toss gently until well combined. Garnish with parsley.