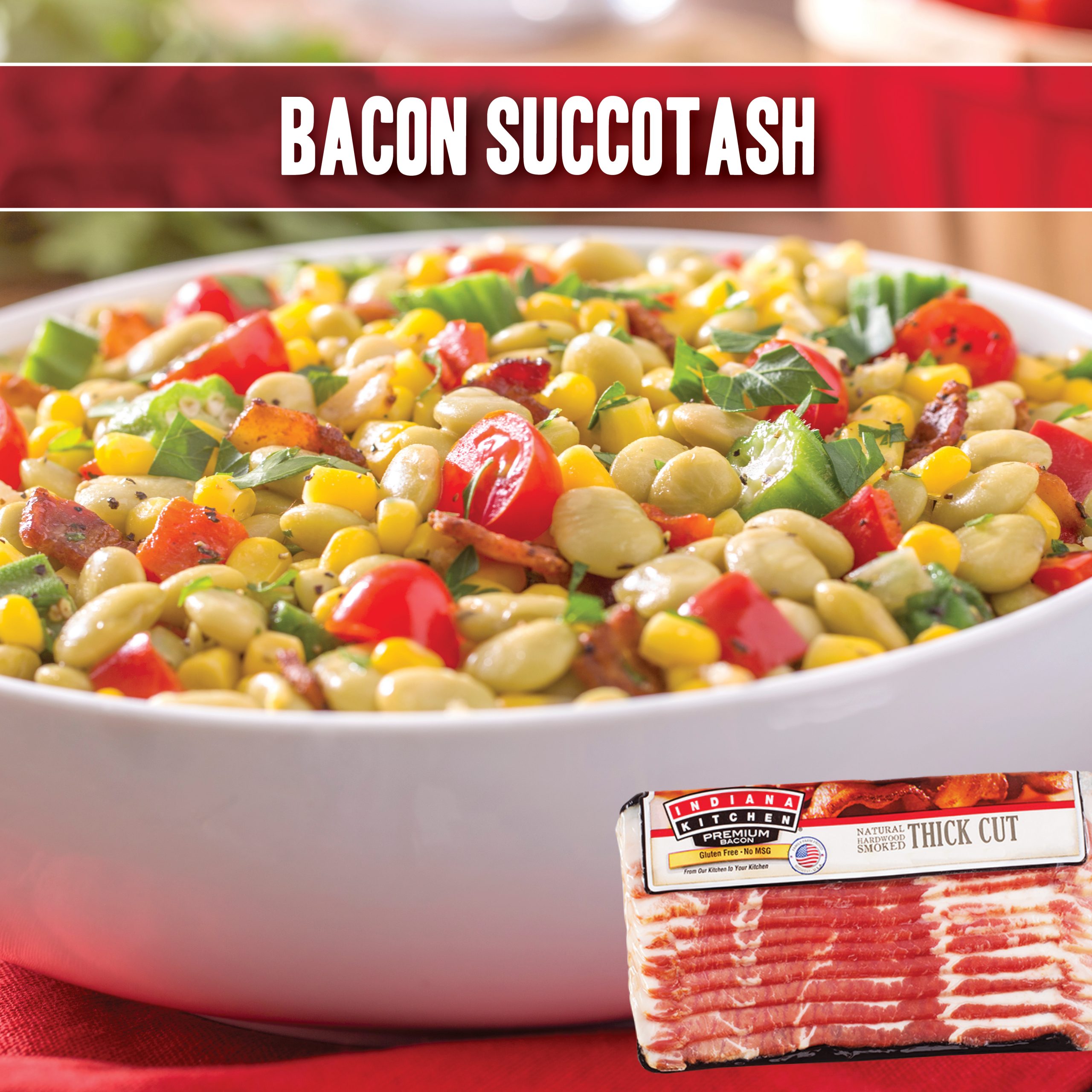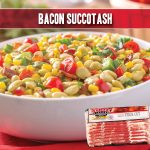 Servings

Prep Time

6

servings

10

minutes
Cook Time

Passive Time

30

minutes

40

minutes
Servings

Prep Time

6

servings

10

minutes

Cook Time

Passive Time

30

minutes

40

minutes
Servings

Prep Time

6

servings

10

minutes

Cook Time

Passive Time

30

minutes

40

minutes

Servings

Prep Time

6

servings

10

minutes

Cook Time

Passive Time

30

minutes

40

minutes
Using a sharp knife, cut the kernels off the cob. Set aside.

Brown bacon in a skillet over medium heat. Drain on a paper towel-lined plate, but leave some bacon fat. Leave about 3-4 Tbsp. of bacon fat.

Meanwhile, boil the lima beans in a saucepan for 7-8 minutes. Drain and set aside.

Place the onion, pepper, jalapeno and okra to the skillet with the leftover bacon fat. Sauté for approximately 5 minutes.

Stir in the corn kernels to the skillet. Add the cooked bacon and remaining spices. Lower the heat to medium-low, and stir until corn is tender, roughly 7-8 minutes.

Mix in the grape tomatoes and heat through, 1-2 minutes.