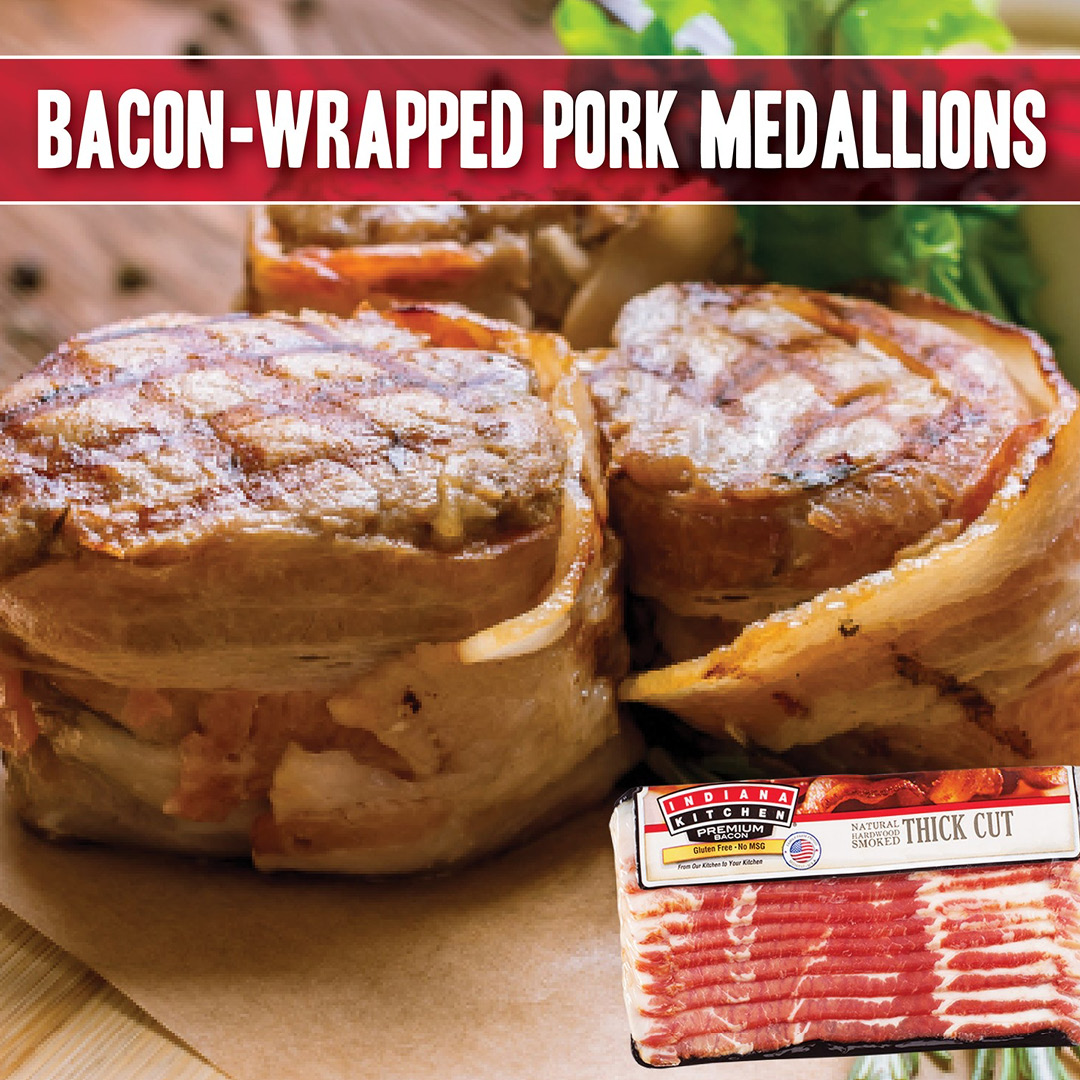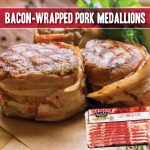 Servings

Prep Time

4

servings

15

minutes
Cook Time

Passive Time

20

minutes

35

minutes
Servings

Prep Time

4

servings

15

minutes

Cook Time

Passive Time

20

minutes

35

minutes
Servings

Prep Time

4

servings

15

minutes

Cook Time

Passive Time

20

minutes

35

minutes

Servings

Prep Time

4

servings

15

minutes

Cook Time

Passive Time

20

minutes

35

minutes
Preheat the oven to 400 degrees Fahrenheit.

Place the bacon on a baking sheet, and cook until half-cooked. This leaves the bacon still flexible to wrap around the pork medallions, but won't overcook the bacon when it's wrapped around the pork.

Wrap the pork medallions with a piece of bacon and secure with a toothpick.

In a hot cast-iron skillet over high heat, quickly brown the pork on all sides. Spoon bacon fat onto each medallion as you brown the pork.

Place the pork medallions onto the baking sheet used for the bacon initially. Bake in the oven 15-20 minutes.

Remove toothpicks before serving. Enjoy!