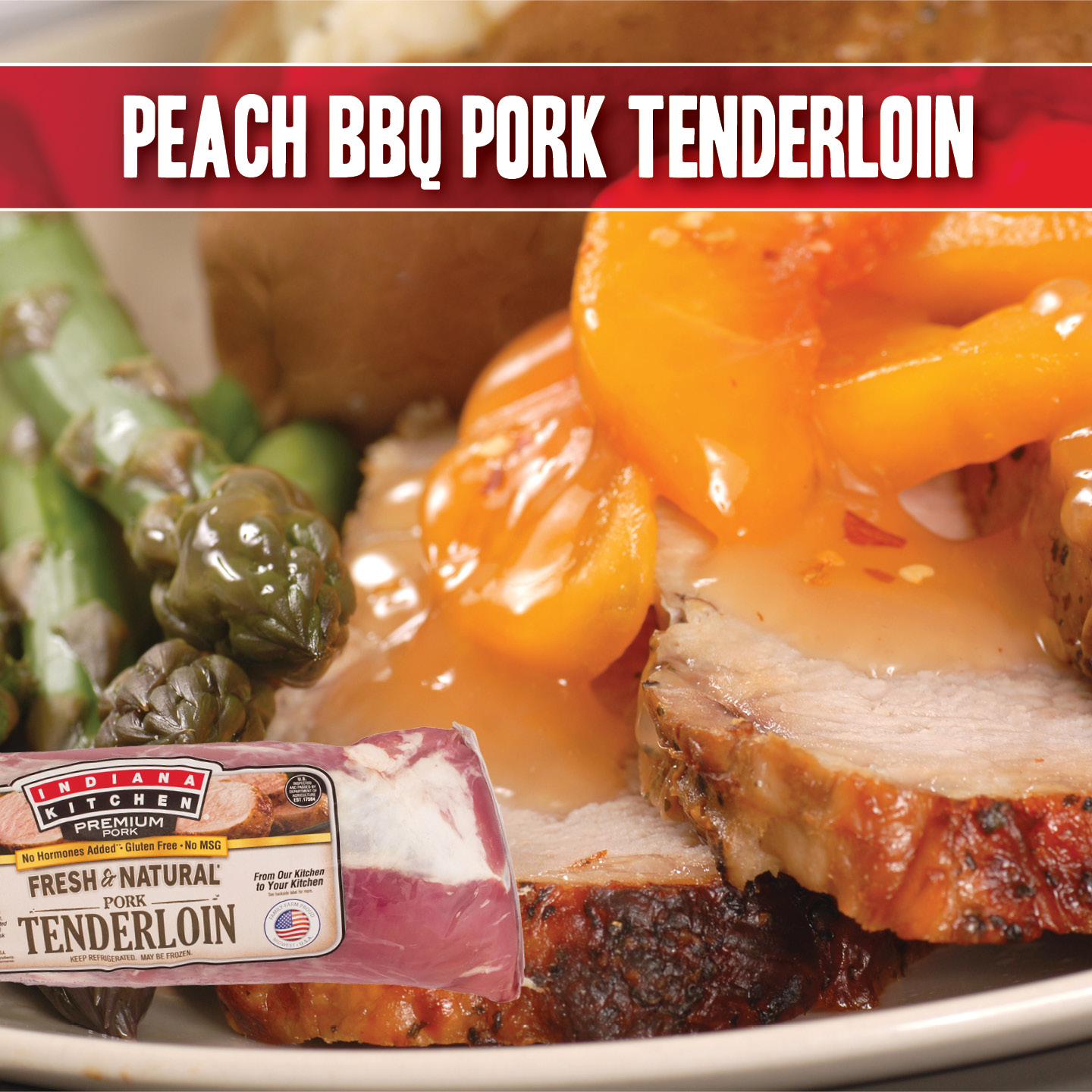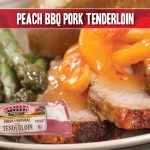 Servings

Prep Time

5

lbs

30

minutes
Servings

Prep Time

5

lbs

30

minutes
Servings

Prep Time

5

lbs

30

minutes

Servings

Prep Time

5

lbs

30

minutes
Make the Peach BBQ Sauce: In a blender or food processor, combine all peach sauce ingredients and blend until mixture is a smooth puree. Can be made 24 hours ahead. Cover and chill until ready to use.

Sprinkle pork tenderloins evenly with 2 tsp kosher salt and 1/2 freshly ground black pepper. Place tenderloins in a large Ziploc bag and add 1/2 cup of the peach BBQ sauce to thoroughly coat the meat. Seal airtight and let pork marinate for at least 2 hours, up to overnight.

Divide remaining peach BBQ sauce in half. You'll use half of it for basting and half for serving.

Grease and heat grill to medium-high heat. Grill pork tenderloins evenly, using tongs to turn every 4 minutes and basting regularly with peach sauce. Once exterior is nicely charred and an instant thermometer reads 145°F at the thickest center portion of pork, it's done (approx 12-14 min, depending on thickness of pork.) Immediately remove from heat, transfer to cutting board, and let rest 10 minutes (do not slice yet.)

Slice pork into desired pieces and serve with remaining peach BBQ sauce. Enjoy!