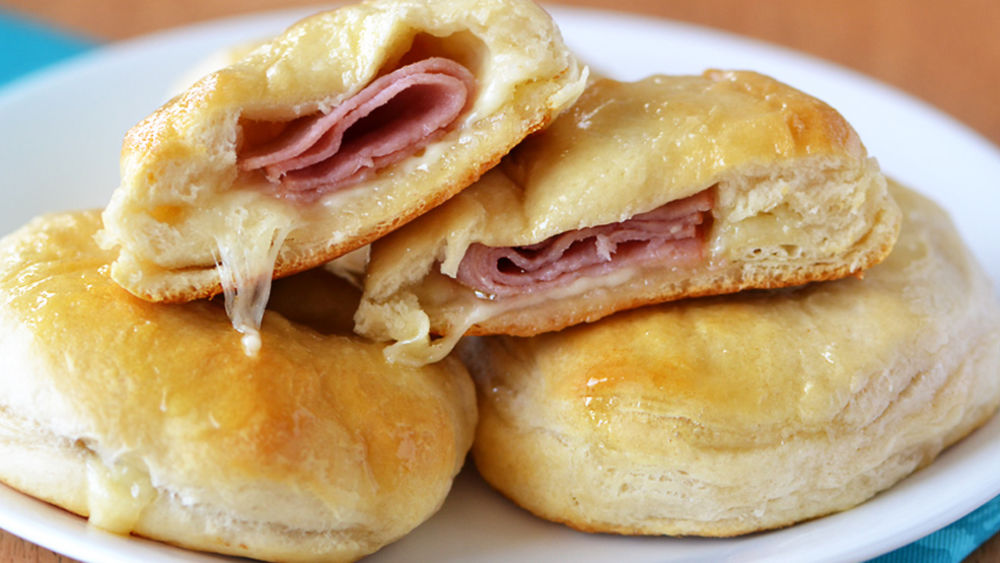 Ham and cheese like you've never had before! A simple sandwich for busy summer days.

Spray cookie sheet with cooking spray, or line with parchment paper or nonstick mat. Separate biscuits.

Cut slit on one side of biscuit, making a deep pocket. Place a slice of cheese inside pocket.

Top cheese with one slice of ham and 1 teaspoon honey.

Press dough over filling. Seal edge of biscuit. Place on cookie sheet.

Continue steps with remaining biscuits.

Bake for 15 minutes or until golden brown. Remove from cookie sheet to serving plate.

Drizzle remaining honey over top of sandwiches, if desired. Serve immediately.