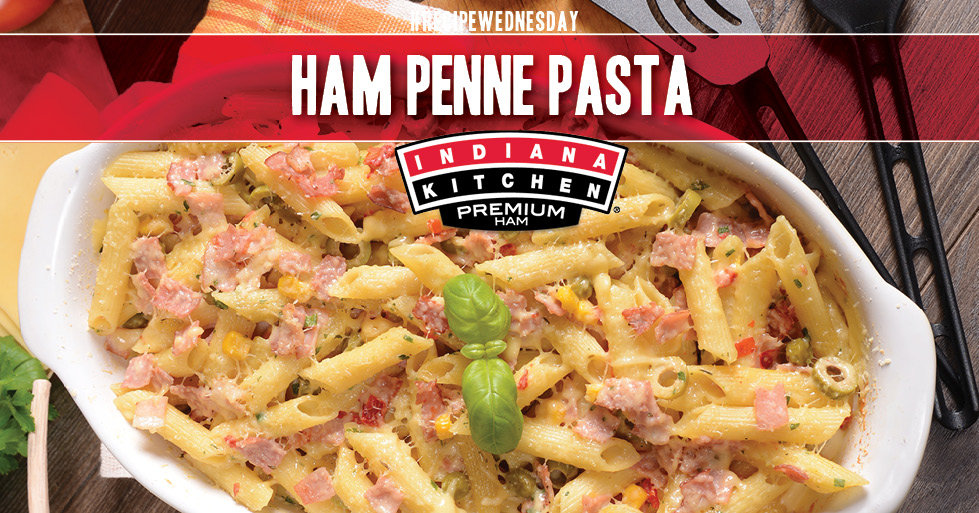 Cook pasta according to package instructions; drain; set aside.

While pasta is cooking, heat oil and butter in a large skillet over medium-high heat. Add ham, pepper and onion and cook 4-6 minutes, stirring occasionally, until ham is browned and vegetables are tender.

Add garlic and herbs and cook 1-2 minutes longer.

Stir in broth and lemon juice. Bring to a boil. Reduce heat and simmer, uncovered, for 10 to 15 minutes or until liquid is reduced by half.

Add pasta; toss to combine. Top with cheese.