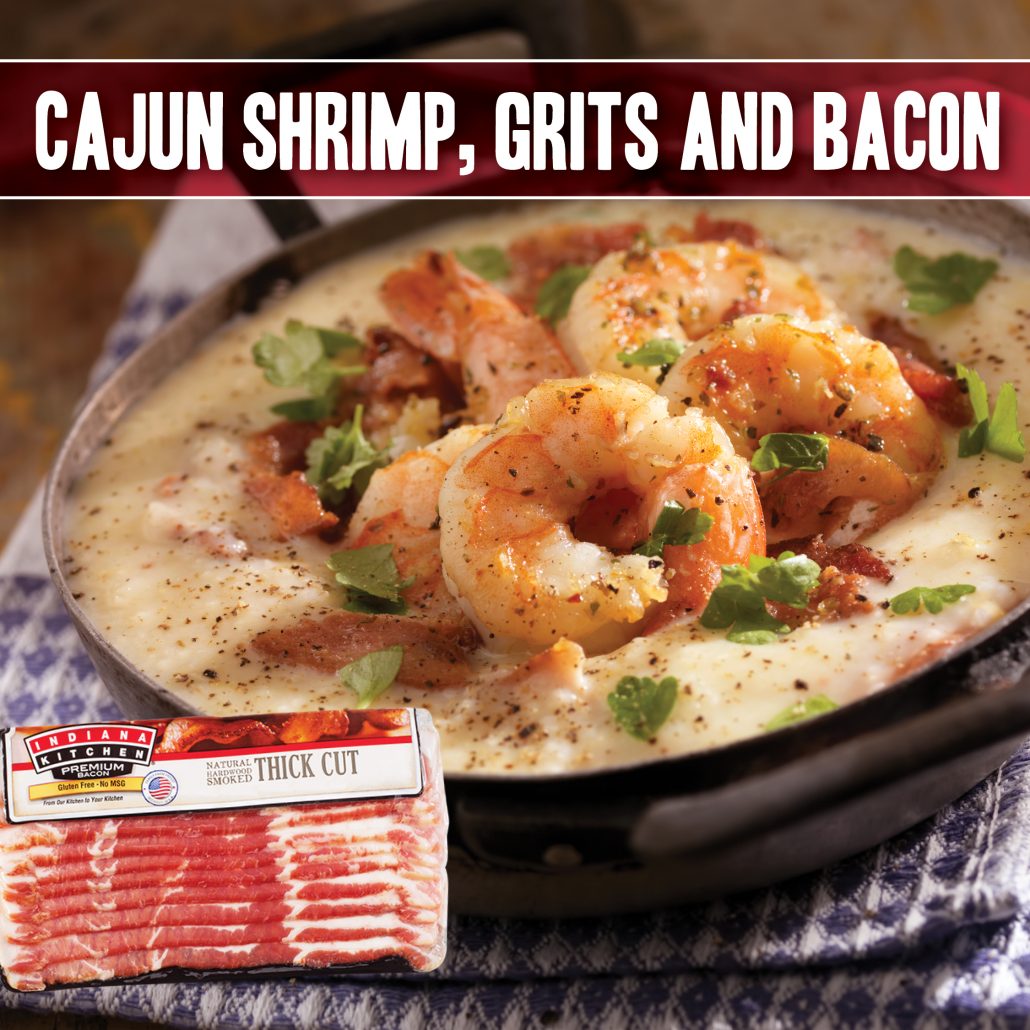 In a large skillet, cook bacon over medium heat until brown and crisp.

Remove bacon from skillet and transfer to a plate. Leave the bacon grease in the pan.

Add a tablespoon of butter to the pan. Then place the shrimp in. Season with the Cajun salt and saute for about five minutes. Remove from pan and place on a plate.

Add garlic, paprika, parsley, bell pepper, and onions to the pan. Then add 1/4 cup of broth. Cook for about two minutes. Add shrimp and juice from the lemon and the bacon.

Add salt and pepper, to taste.

Remove and serve over grits.
Bring water, milk, and salt to a boil in a heavy saucepan.

Gradually whisk in the grits until all have been added. Keep stirring to prevent any lumps.

Reduce heat and cook at a simmer, covered, and stirring frequently until liquid is fully absorbed. This will take around 15 minutes.

Remove grits from heat. Add butter and cheese, stirring until cheese has melted.

Top with Cajun Shrimp and Bacon and serve hot.