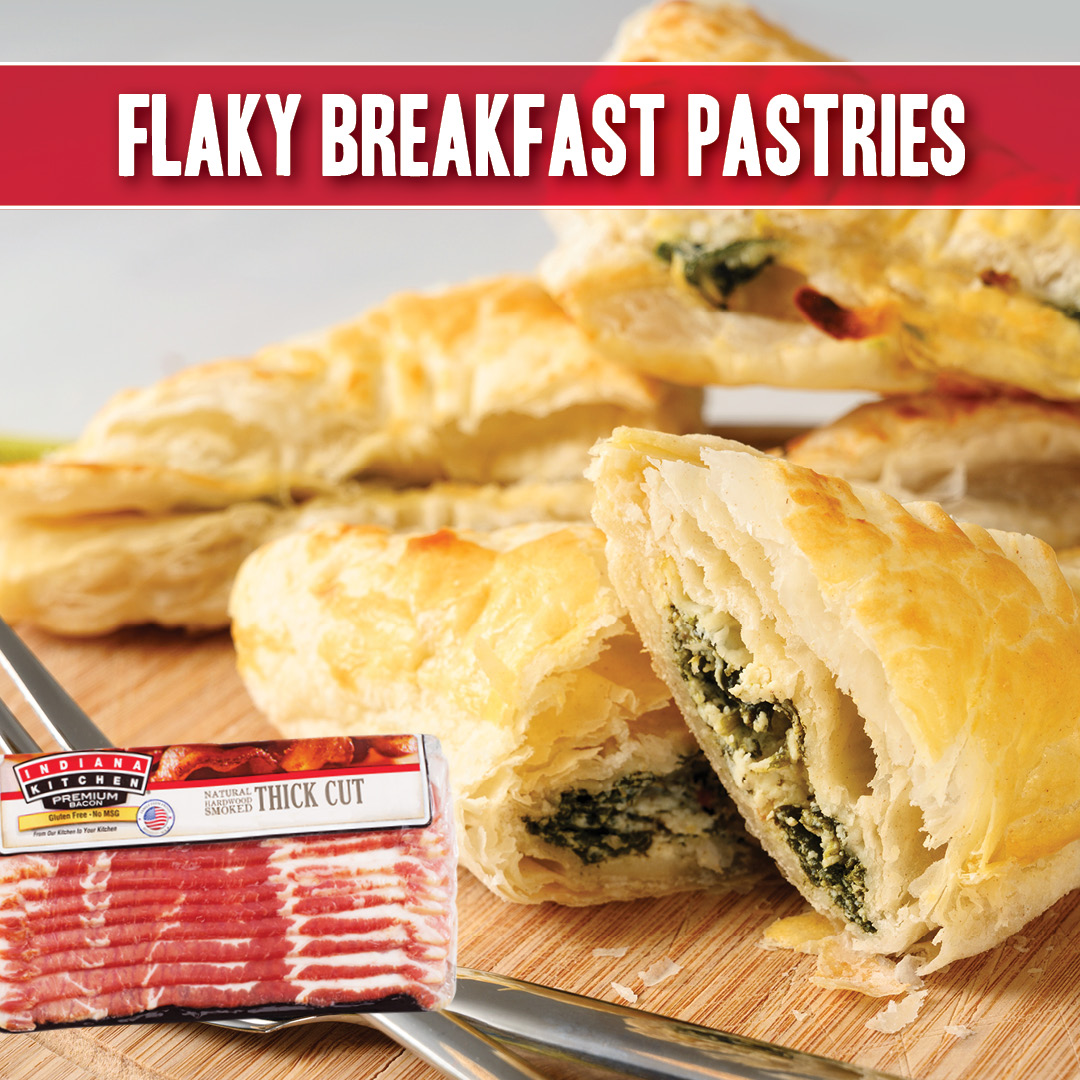 Preheat your oven to 425 degrees F.

Finely dice half an onion and mince 1-2 cloves of garlic.

In a pan on medium heat, cook bacon until desired crispiness. Let cool. Crumble and set aside.

Sauté the diced onion in leftover bacon grease until it turns soft and translucent. Add the minced garlic and sauté for another minute.

Add the frozen spinach to the pan and mix it with the onion and garlic. Cover the pan and let the spinach thaw and heat through for 4-5 minutes. Take the lid off and sauté the spinach until there is no more liquid in the pan. Tan off the heat and set the spinach aside to cool.

While the spinach mixture is cooling, season the ricotta cheese generously with salt and pepper in a large bowl.

Add the cooked spinach mixture to the ricotta and mix it all well. Add the feta cheese and cooked and crumbled bacon and mix until combined.

Make an egg wash by whisking one egg and a little water together and set aside for later.

To assemble the pastries, cut the puff pastry sheets into three strips. Gently roll the strips to widen them slightly. Spoon the ricotta, spinach and bacon mixture in the middle of the pastry dough leaving about 1/2 inch on all sides. Place another sheet on top of the mixture and press down and seal the edges. Use a fork to crimp the edges to seal it further.

Brush the top of the pastries with egg wash and slash with a sharp knife to allow steam to escape while baking. Cut the rolls into pastries as long as you would like them.

Bake the pastries for 18-22 minutes or until they are golden and puffy. Enjoy!