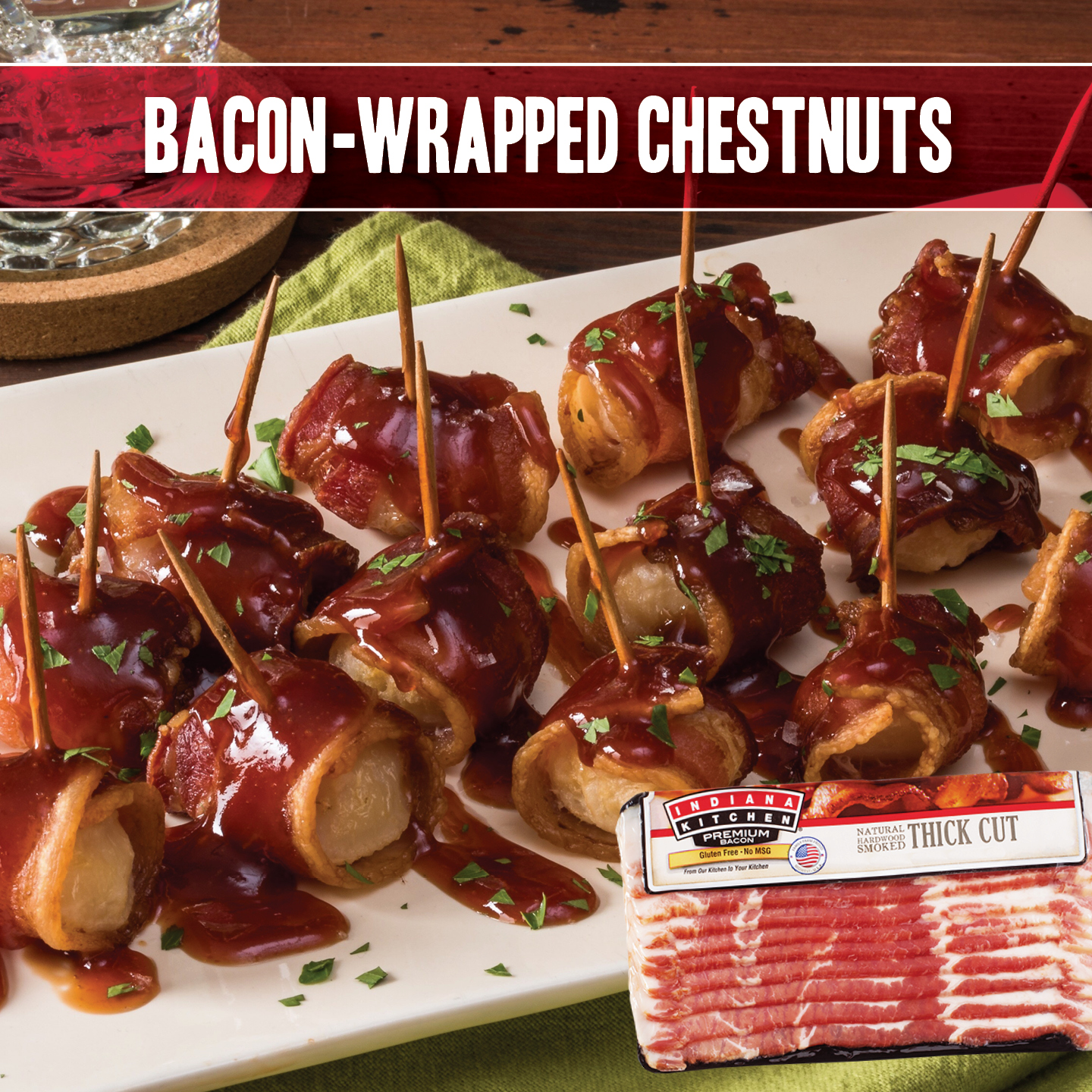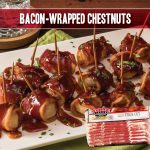 Servings

Prep Time

5

dozen

20

minutes
Servings

Prep Time

5

dozen

20

minutes
Preheat oven to 375 degrees F.

Cut bacon strips into thirds. Wrap each third around a water chestnut and secure with a toothpick. Place in an ungreased 15x10x1 baking pan or square pan. Bake until bacon is crisp, about 25 minutes.

While bacon-wrapped chestnuts crisp in the oven, in a small saucepan, combine ketchup and brown sugar. Stir the mixture over medium heat until the sugar has dissolved.

Once the 25 minutes are up, place the bacon-wrapped chestnuts on a paper towel-lined plate to drain. Then dip in the ketchup mixture. Place in a lightly greased 9x13 baking dish. Spoon any remaining ketchup sauce over the chestnuts. Bake for an additional 10 minutes.