Ham and Spaghetti Alfredo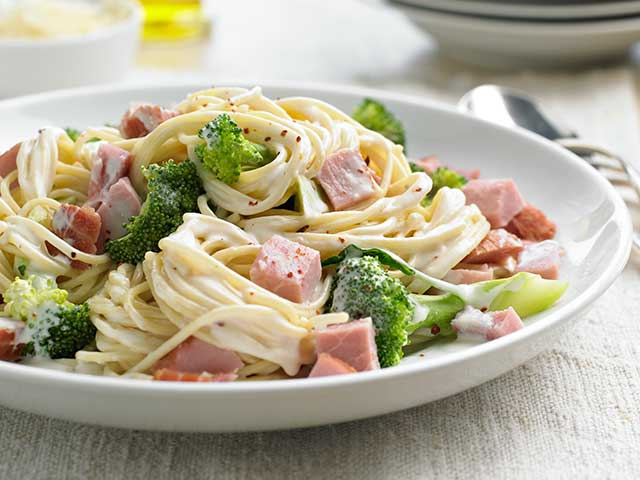 Ready to ham it up alfredo style? A one-pot meal for the whole family to enjoy courtesy of Indiana Kitchen's savory selection of hams.

Cook spaghetti in a 5-quart saucepan according to the package directions. Add the broccoli florets 2 minutes before spaghetti is al dente. (Use the cooking time given on the spaghetti package as a guideline). Drain and keep warm.

Add the Indiana Kitchen ham, Alfredo sauce and pepper flakes to the pan and heat over medium heat until warmed, about 1 minute. Return the spaghetti and broccoli to the pan and toss to mix. Spoon onto individual serving plates.

Sprinkle with the Parmesan cheese and freshly grated pepper.