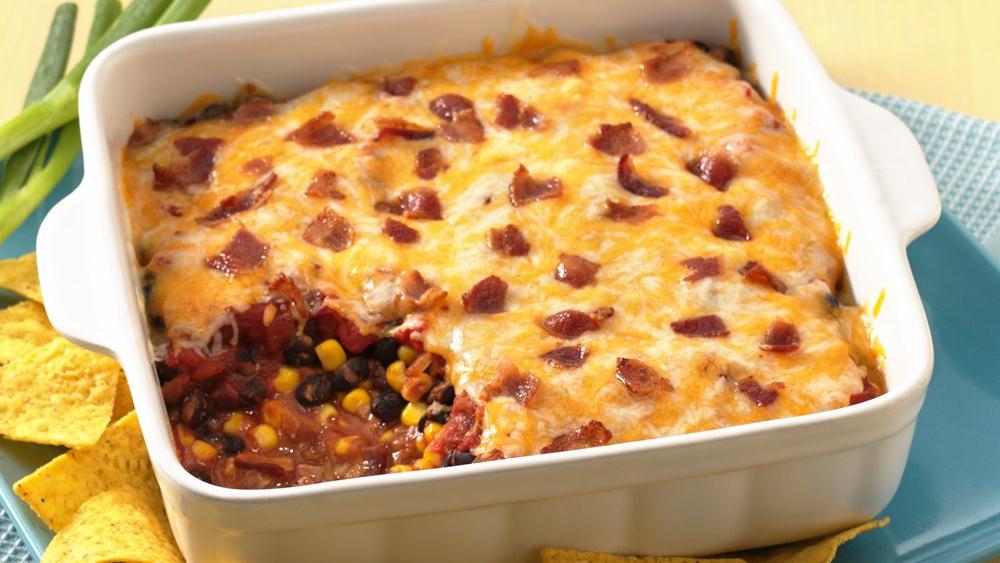 It's time to take your Mexican dip up a notch with bacon!

Cook bacon until crisp. Set aside to drain on paper towel. Set 2 slices of bacon aside; crumble remaining 6 slices.

Spray a 8-inch square (2-quart) microwavable dish with cooking spray.

In medium bowl, mix refried beans, green chilies and crumbled bacon. Spread mixture evenly in sprayed dish. Sprinkle frozen corn and black beans evenly over refried bean mixture.

Pour salsa on top followed with cheese. Crumble the remaining 2 slices of bacon over cheese.

Microwave on High for 10 to 15 minutes or until cheese is bubbly and mixture is thoroughly heated.

Garnish with heaping spoonfuls of sour cream. Serve warm dip with tortilla chips.