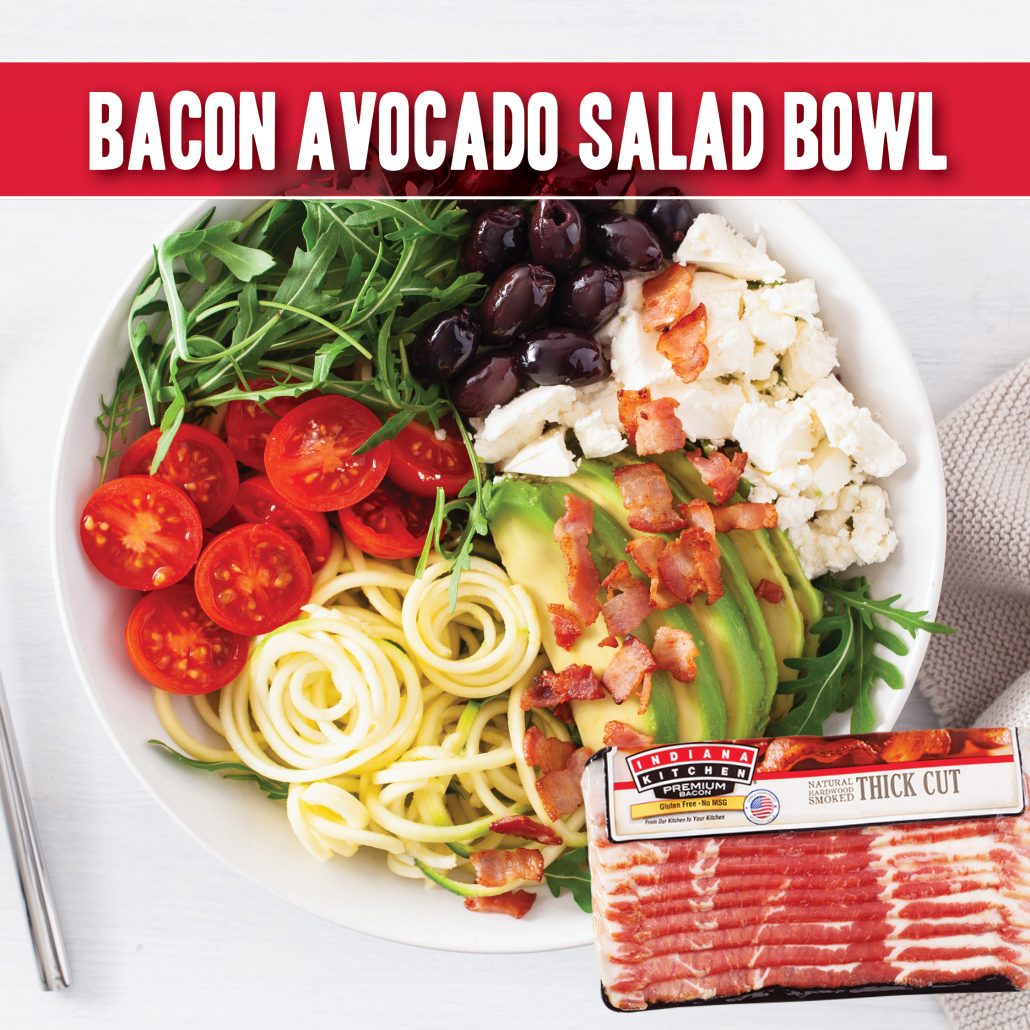 Wash and dry all your veggies, and crumble your bacon and feta.
Chop all your veggies.
In a large salad bowl, combine the arugula, cucumbers, tomatoes, and shallots. Top with bacon, feta, and avocado.
Pour olive oil and lemon juice, or your preferred dressing, over the top. Season with salt and pepper.
Enjoy!