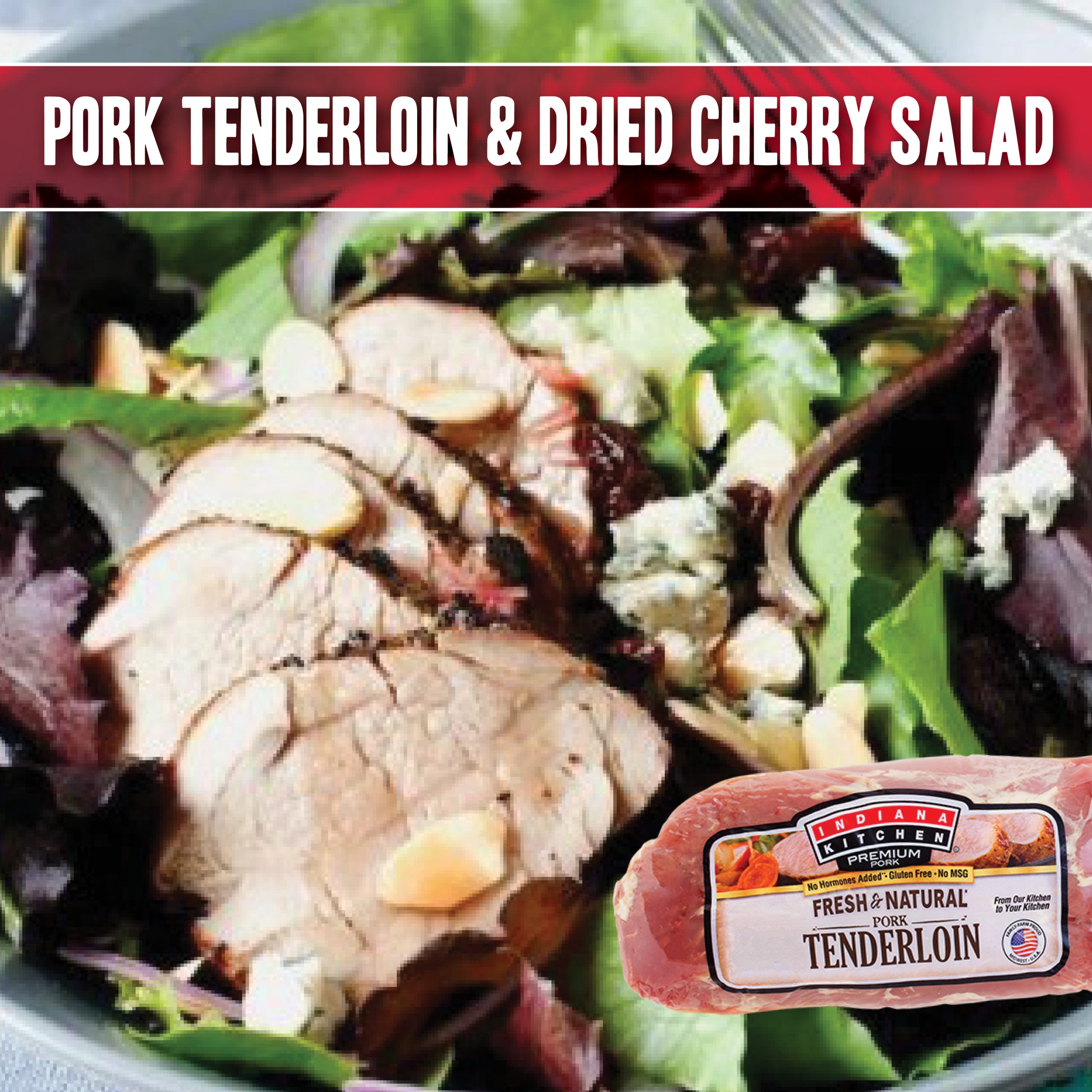 Salad just got serious. The cherries and pork flavors blend beautifully in this main course salad. Enjoy with your favorite crusty bread from the bakery.

Rub pork with 2 tablespoons olive oil, garlic, rosemary, 2 teaspoons pepper and 1 teaspoon salt.

Place in nonmetal dish; refrigerate at least 30 minutes to marinate. Heat gas or charcoal grill.

Place pork on grill over medium heat. Cover grill; cook, turning about every 5 minutes, until all sides are browned and thermometer reads 145°F (temperature will rise to 160°F after resting).

Remove pork from grill; wrap tightly with foil. Let rest 20 minutes before slicing.

While tenderloin rests, rinse and spin-dry lettuce. Divide among plates (2 large or 4 smaller salads).

Slice onion; soak in dish of ice water 5 minutes. Pat dry then sprinkle onion over salads.

Crumble cheese and sprinkle over salads. Add cherries and almonds on top. Refrigerate salads until ready to serve.

In small jar, shake all dressing ingredients to emulsify.

When ready to serve, top salads with slices of pork then drizzle with dressing. Serve immediately.