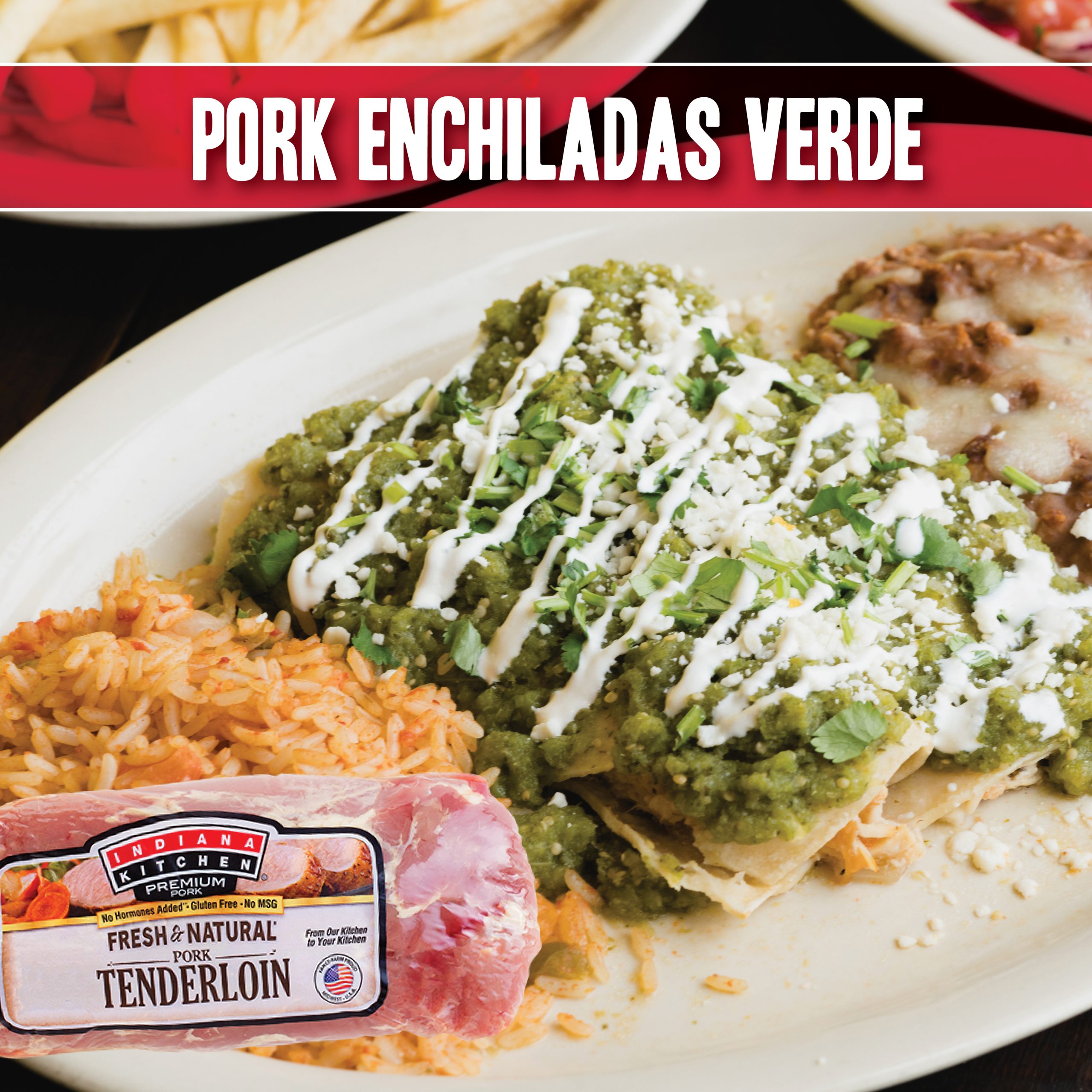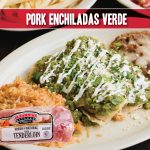 Servings

Prep Time

8

servings

45

minutes
Cook Time

Passive Time

10

hours

10

hours
Servings

Prep Time

8

servings

45

minutes

Cook Time

Passive Time

10

hours

10

hours
Servings

Prep Time

8

servings

45

minutes

Cook Time

Passive Time

10

hours

10

hours

Servings

Prep Time

8

servings

45

minutes

Cook Time

Passive Time

10

hours

10

hours
Heat the oil in a large skillet over medium-high heat. Once hot, brown the pork on all sides. The pork will not be cooked through.

Place in a slow cooker with the remaining pork ingredients. Cook on LOW 10 hours. Shred the meat with 2 forks.
Preheat the oven to 350 degrees F.

Heat about 1 inch of oil in a large skillet over medium-high heat. Fry each tortilla for about 2 seconds on each side. Drain on a paper-towel-lined plate.

Mix the enchilada sauce and cilantro together in a small bowl. Pour roughly 1/4 c. enchilada sauce mixture in a 9x13 inch casserole dish, or enough to cover the bottom.

Build the enchiladas. Add about 1/4 c. pulled pork to a tortilla, a drizzle of sauce, and a sprinkle with some cheese Lay seam side down. Repeat until all tortillas are used.

Pour remaining verde sauce over the enchiladas. Sprinkle with 1 1/2 c. cheese. Cover the casserole dish with aluminum foil.

Bake for 35 minutes covered. Remove foil and cook an additional 20 minutes. If you'd like your cheese more browned, broil on high for 5 minutes.