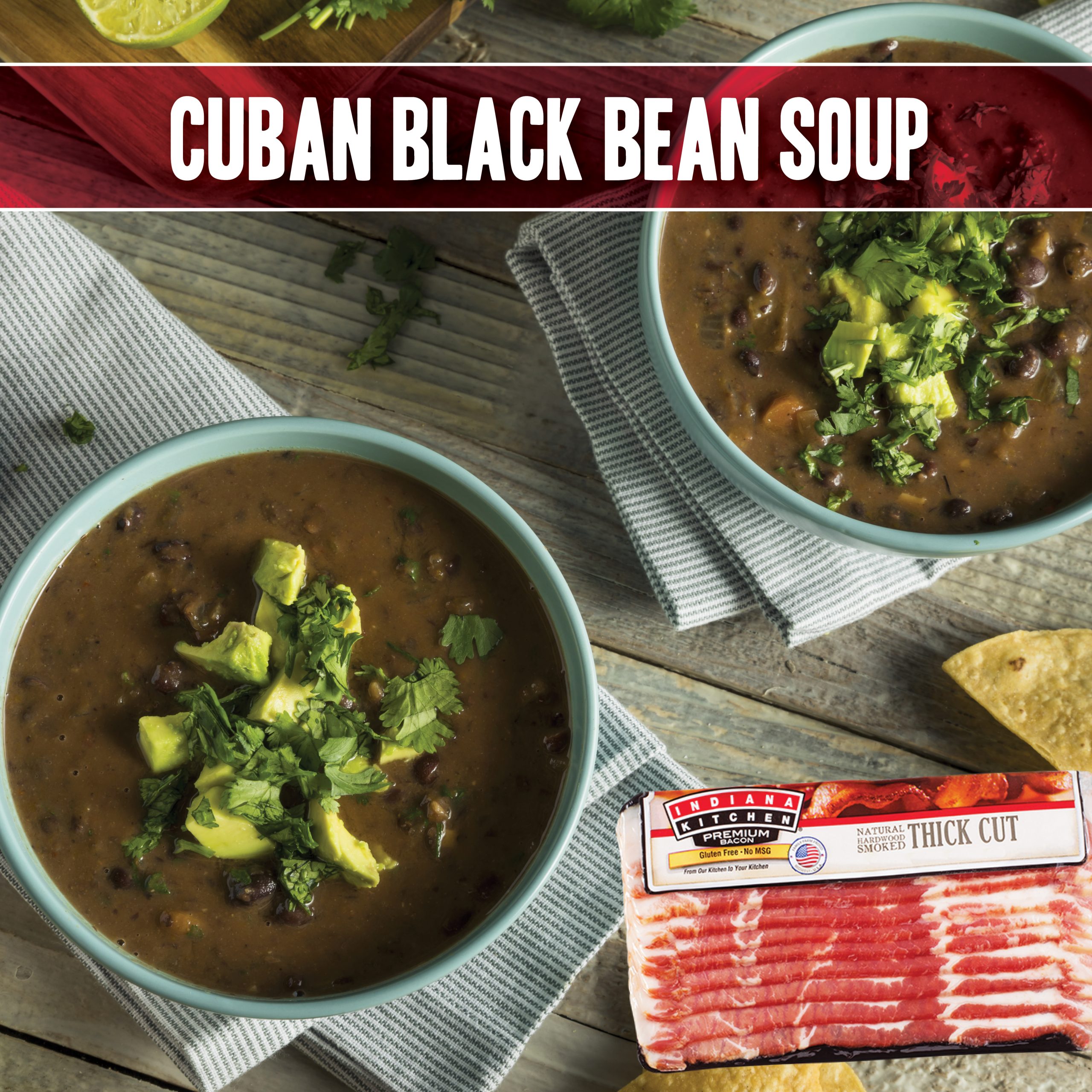 Place beans in a large soup pot. Add enough water to cover beans by 2". Bring to a boil; remove from heat and let stand 10 minutes. Drain beans; return to same pot. Add 8 cups cold water. Bring to boil, reduce heat to medium, and simmer until beans are soft, making sure to cover beans, 1 1/2 to 2 hours. Drain beans again and set aside.

Over medium heat, heat the same pot adding the chorizo and bacon. Cook meat until chorizo is browned and bacon is crisp, about 10 minutes. Add onion, garlic, oregano, chili powder and cumin cooking until onion is translucent—about 5 minutes. Add 4 c. broth, tomatoes, and beans. Bring to a boil, then reduce the heat to medium, simmering for 20 minutes.

Either in batches in a food processor or with a hand-held mixer, coarsely puree the soup. Add more broth as needed to reach desired consistency. Refrigerate uncovered until cold, then cover and keep chilled until ready to heat again and serve.

To prepare to serve, bring soup to a boil. Add sherry; reducing heat to medium and simmer 3 minutes. Stir in 1/2 c. chopped cilantro. Season to taste and add preferred toppings. Enjoy!