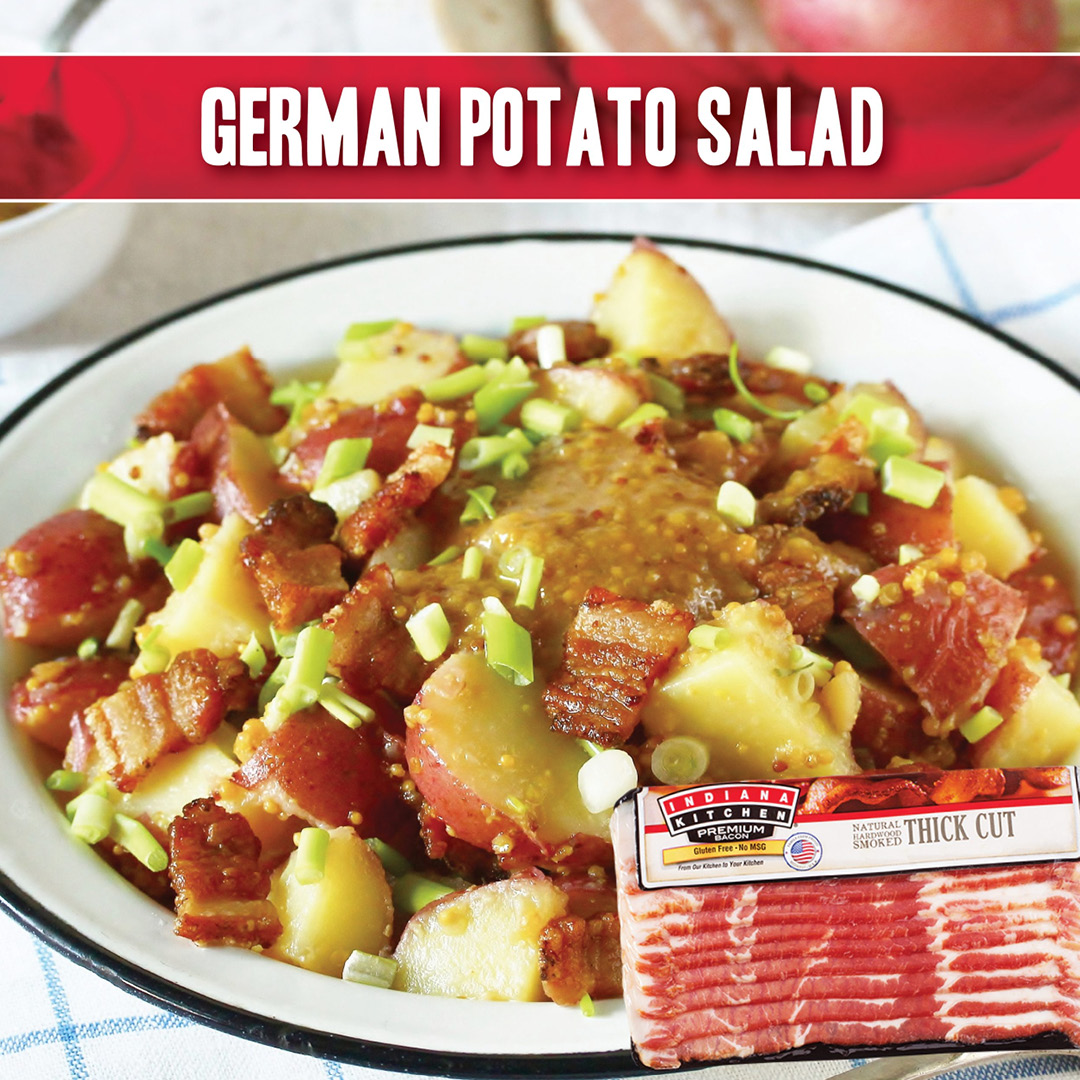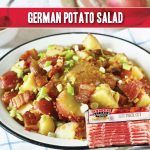 Servings

Prep Time

12

servings

10

minutes
Servings

Prep Time

12

servings

10

minutes
Servings

Prep Time

12

servings

10

minutes

Servings

Prep Time

12

servings

10

minutes
Add 3 tsp. of the salt to a large pot of boiling water. Add the potatoes, and bring the pot back to a boil.

Lower the heat to medium once the water is boiling. Cook the potatoes for 8-10 minutes, or until the potatoes can be easily stabbed with a fork. Drain and set aside.

Fry the bacon in a large skillet until crispy. Drain bacon on a paper towel-lined plate. Do not discard the bacon grease! Chop the bacon into 1/2 to full inch pieces.

Add the onion to the pan with bacon grease. Cook over medium heat for 3-4 minutes, then turn down the heat and cook an additional 2 minutes.

Stir in the chicken stock, vinegar, mustard and sugar. Raise the heat again to medium-high, and cook 10-15 minutes or until the sauce begins to bubble.

Add cooked potatoes to skillet and fold the dressing over until the potatoes are well coated. Add the remaining 1 tsp. of salt, and return the bacon to the mixture.

Garnish with chives and parsley. Enjoy!