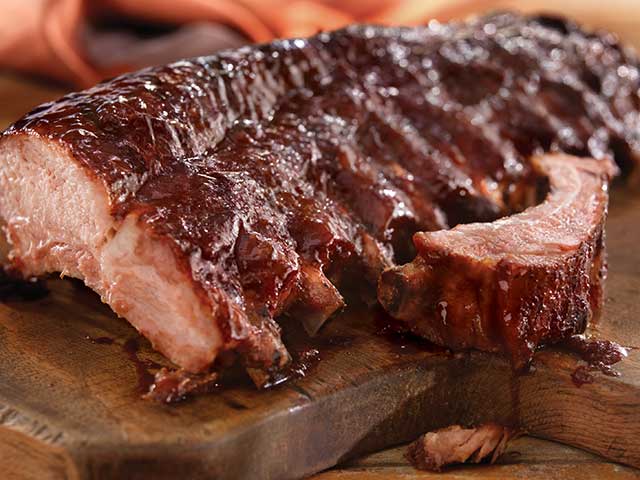 Season Indiana Kitchen ribs with salt and pepper

For a charcoal grill: prepare an indirect medium-hot fire with drip pan in the center. For a gas grill: heat grill to medium and turn off burners directly below where Indiana Kitchen ribs will go.

Lightly oil cooking grate. Place Indiana Kitchen ribs over indirect heat (over drip pan or unlit burner). Close grill hood and cook until Indiana Kitchen ribs are tender, about 1 1/2 to 2 hours. (If using charcoal, add more charcoal briquettes to fire, if necessary, to maintain grill temperature of about 325-350 degrees F.)

Meanwhile, bring pomegranate juice to a boil in medium saucepan over high heat. Boil until thickened and reduced to about 1/3 cup, about 15 minutes. Stir in ketchup, molasses, soy sauce, scallions and garlic. Bring to a simmer. Cook, stirring often, until slightly thickened, about 5 minutes.

During last 20 minutes of cooking Indiana Kitchen ribs, baste ribs with sauce. Ribs are done when meat pulls away from the bone.