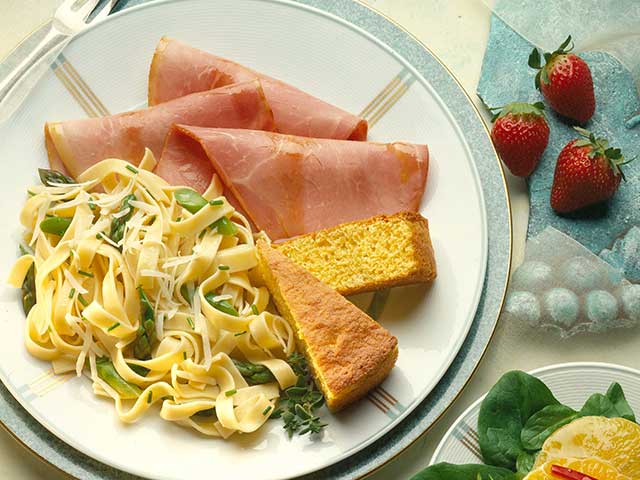 Heat oven to 325 degrees F.

Place Indiana Kitchen ham on rack in shallow pan. Roast ham for 1 1/2 hours or until internal temperature reads 140 degrees F, (about 15-18 minutes per pound).

In a small bowl stir together mustard, brown sugar and wine.

Brush Indiana Kitchen ham with glaze during the last 20 minutes of cooking.

Place ham on serving platter; slice to serve.