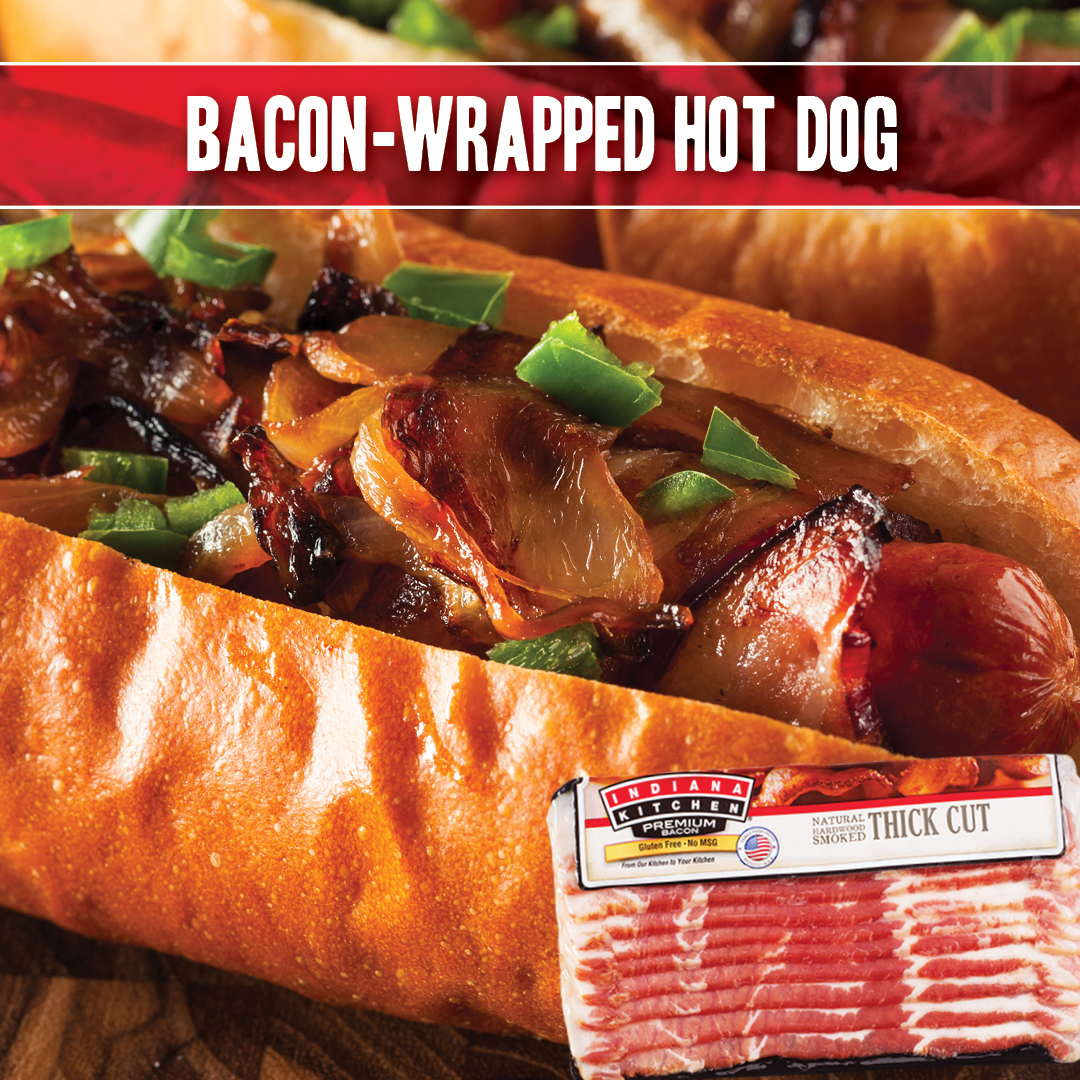 Preheat oven to 400 degrees F. Line a baking sheet with parchment paper.

Wrap one slice of bacon tightly around each dog and place on baking sheet.

Bake for 12 to 15 minutes or until bacon is thoroughly cooked and hot dogs are browned. Serve on buns with your favorite toppings.
Baking these wrapped doggies in the oven makes for an easier and safer cooking experience than on the grill, though if you prefer to grill your dogs be careful about grease flare-ups from the bacon which can cause uneven cooking or burnt food.