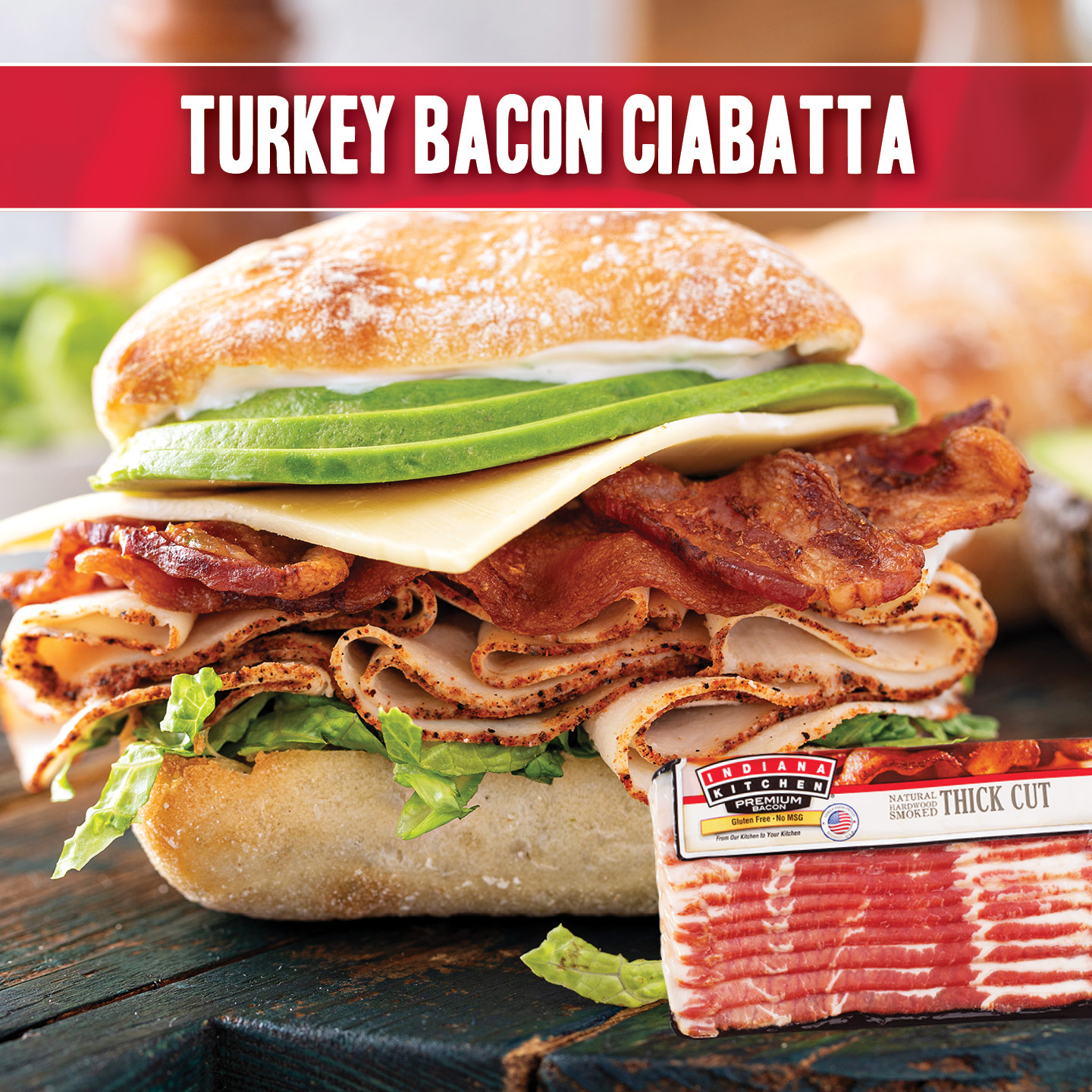 To make the chipotle mayo, mix the mayo and chipotle sauce until smooth.

Cook the bacon over medium heat until fully cooked through and crispy.

Toast the bread until nice and toasty.

Add about 1-2 tbsp of chipotle mayo to the bread. Place the crispy bacon, salted tomatoes, avocado, provolone cheese and sliced turkey on top of the ciabatta bread and top it off with the second piece of ciabatta bread.