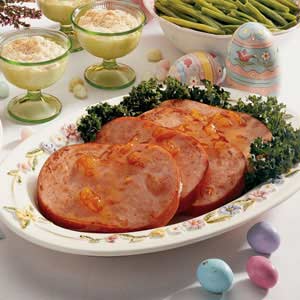 When dinner needs to be ready in a pinch, try this sweet way to spruce up ham steaks!

In a large skillet, saute Indiana Kitchen ham in 1 tablespoon butter until lightly browned on each side and heated through.

Meanwhile, in a small saucepan, combine the preserves, vinegar, ginger, salt and remaining butter. Cook over medium heat until heated through. Serve the apricot sauce drizzled over the ham steaks.