Asian Spiced Pork Tenderloins with Apricot Sauce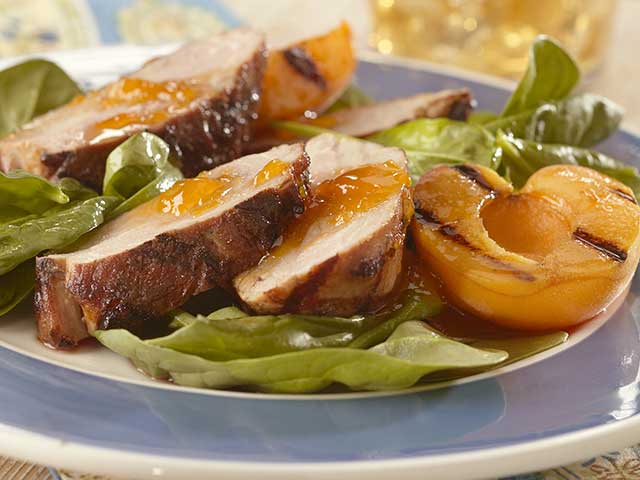 Infuse a little Asian flair into your next meal with this delicious pork tenderloin. Brown rice and steamed snow peas nicely complement this dish.

Combine apricot preserves, vinegar and soy sauce in small saucepan. Bring to boil; remove from heat. Cool to room temperature. Makes about 3/4 cup. Set aside to cool to room temperature.

Combine brown sugar, salt, Chinese five spice and pepper in small bowl. Sprinkle and rub mixture evenly on surfaces of Indiana Kitchen pork tenderloins.

Prepare a medium-hot fire in grill. Grill Indiana Kitchen pork tenderloins, uncovered, over direct heat for 20 minutes or until internal temperature reaches 145 degrees F., turning tenderloins over halfway through cooking. Transfer pork to cutting board. Loosely cover with foil. Let rest for 5 minutes.

To serve, cut pork tenderloins into 1/2-inch-thick slices and serve with sauce.