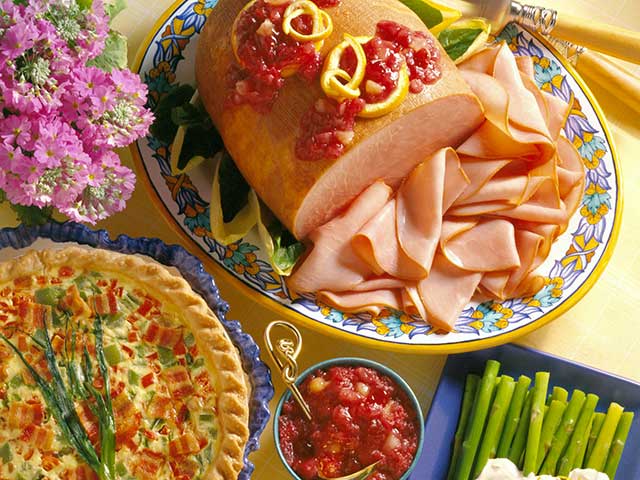 Look no further for a new twist on ham! This is sure to delight your dinner guests, and, if you're lucky enough, leave you with delicious leftovers.

Place Indiana Kitchen ham in shallow roasting pan. Roast, uncovered, in a 325 degree F. oven for 1 to 1 1/2 hours (about 15-18 minutes per pound), or until meat thermometer registers 140 degrees F. Remove from oven, slice thinly to serve.

Meanwhile, combine remaining ingredients in medium bowl. Transfer to serving bowl, serve immediately or cover and chill until serving. Serve chutney alongside ham.