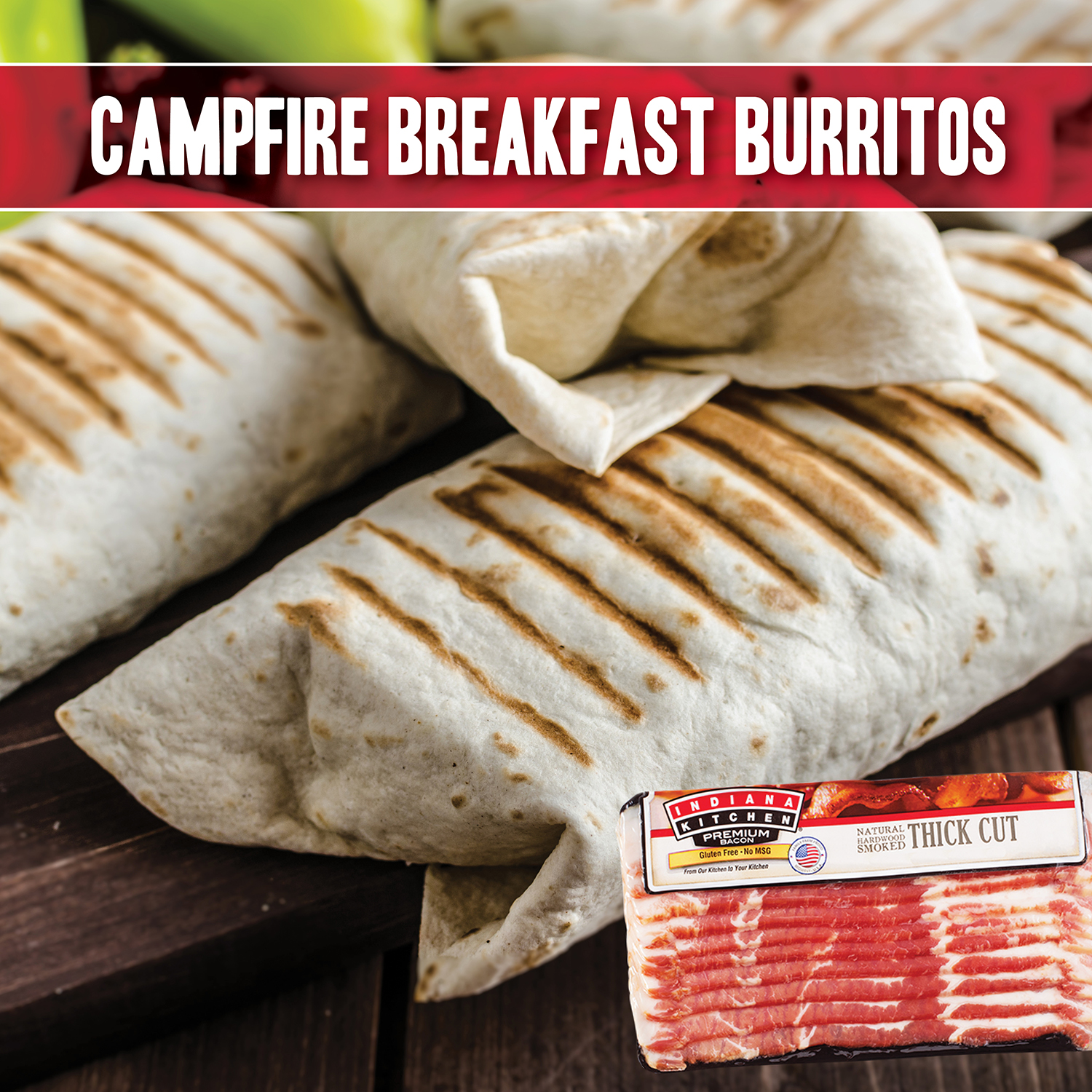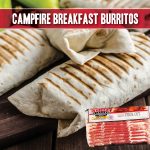 In a large skillet, heat olive oil on medium.

Add hash browns and cook for one minute, stirring frequently. After one minute, add chopped bacon and cook for 8 to 10 minutes, stirring occasionally, until potatoes are browned.

While bacon and potatoes cook, add eggs and taco seasoning to a large bowl and whisk lightly.

Once potatoes have browned, add egg mixture. Stir eggs, bacon and potatoes and cook until egg is nearly finished. Then stir in cilantro, chiles and cheese and cook until cheese has melted. Remove from heat.

Add 1/8 of the egg-bacon-potato filling to each of the tortillas. Roll up into burrito form.

Wrap each burrito in foil and then save in a Ziploc bag or container and store in fridge or cooler.

When ready to cook, put foil-wrapped burritos on grate over low flame or directly on hot coals, heating for 10 to 15 minutes, and turning over once halfway through. Heating time may vary based on intensity of heat.