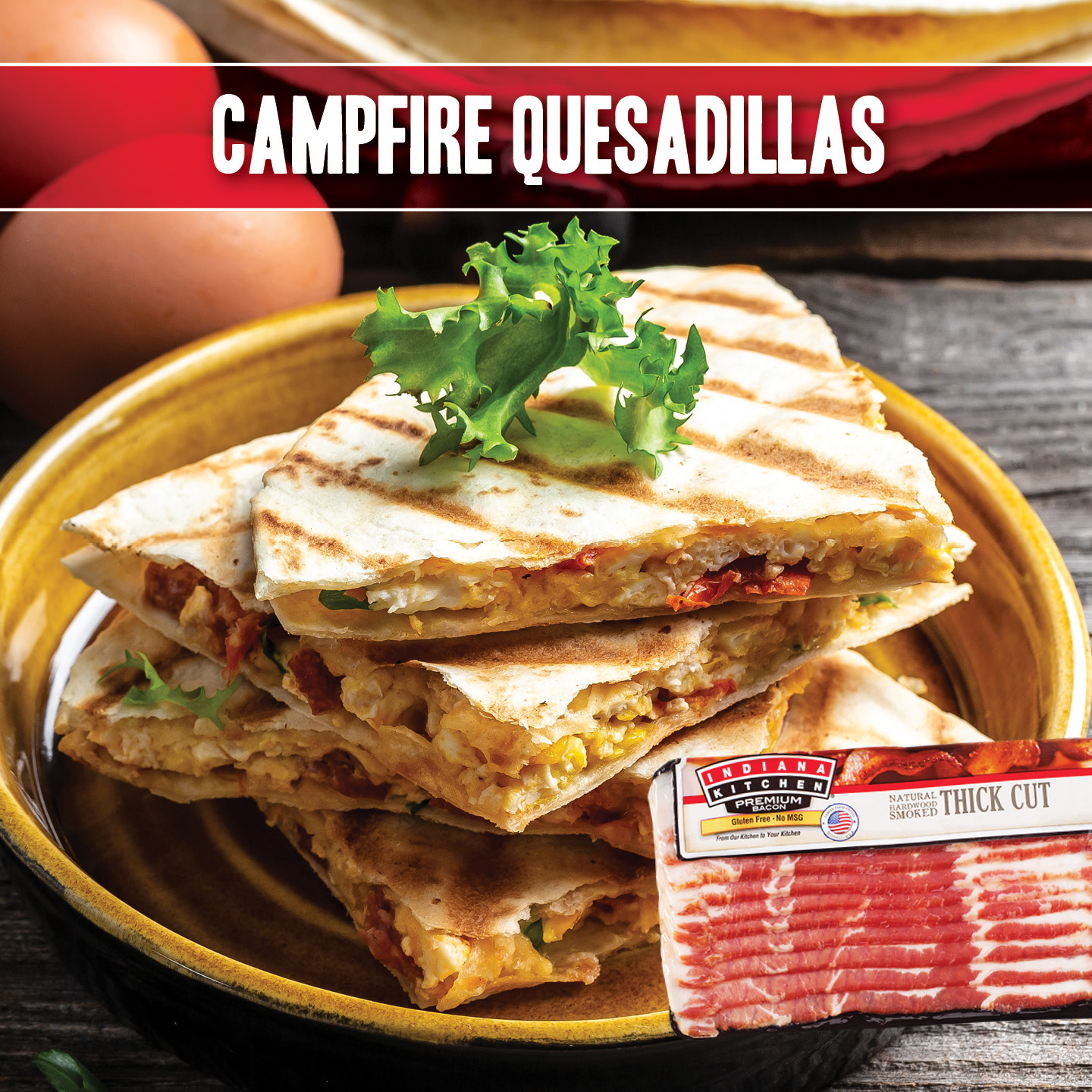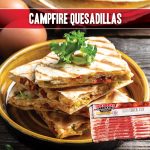 Servings

Prep Time

2

servings

5

minutes
Servings

Prep Time

2

servings

5

minutes
Servings

Prep Time

2

servings

5

minutes

Servings

Prep Time

2

servings

5

minutes
Cook the bacon in a cast iron pan over medium heat. Once the bacon is cooked, remove it from the pan and set it aside on a plate lined with paper towels.

Dice the pepper and shallots and add them to the pan with the bacon grease. Cook for 2-3 minutes. Crack the eggs directly into the pan with the peppers and shallots.

Use a fork or spatula to scramble the eggs in the pan as they cook. Remove from the heat and set aside when fully cooked. Chop the bacon into bite-sized pieces and mix it into the eggs.

Assemble the quesadillas: In the cast iron pan over low heat, add a tortilla, and cover half the tortilla with sliced cheese. Layer on half of the eggs and bacon mixture. Top with a little more cheese.

Fold the tortilla in half and cook for about 2 minutes on each side until the cheese melts. Slice the quesadilla and serve immediately. Repeat with the second tortilla and the remaining egg mixture.