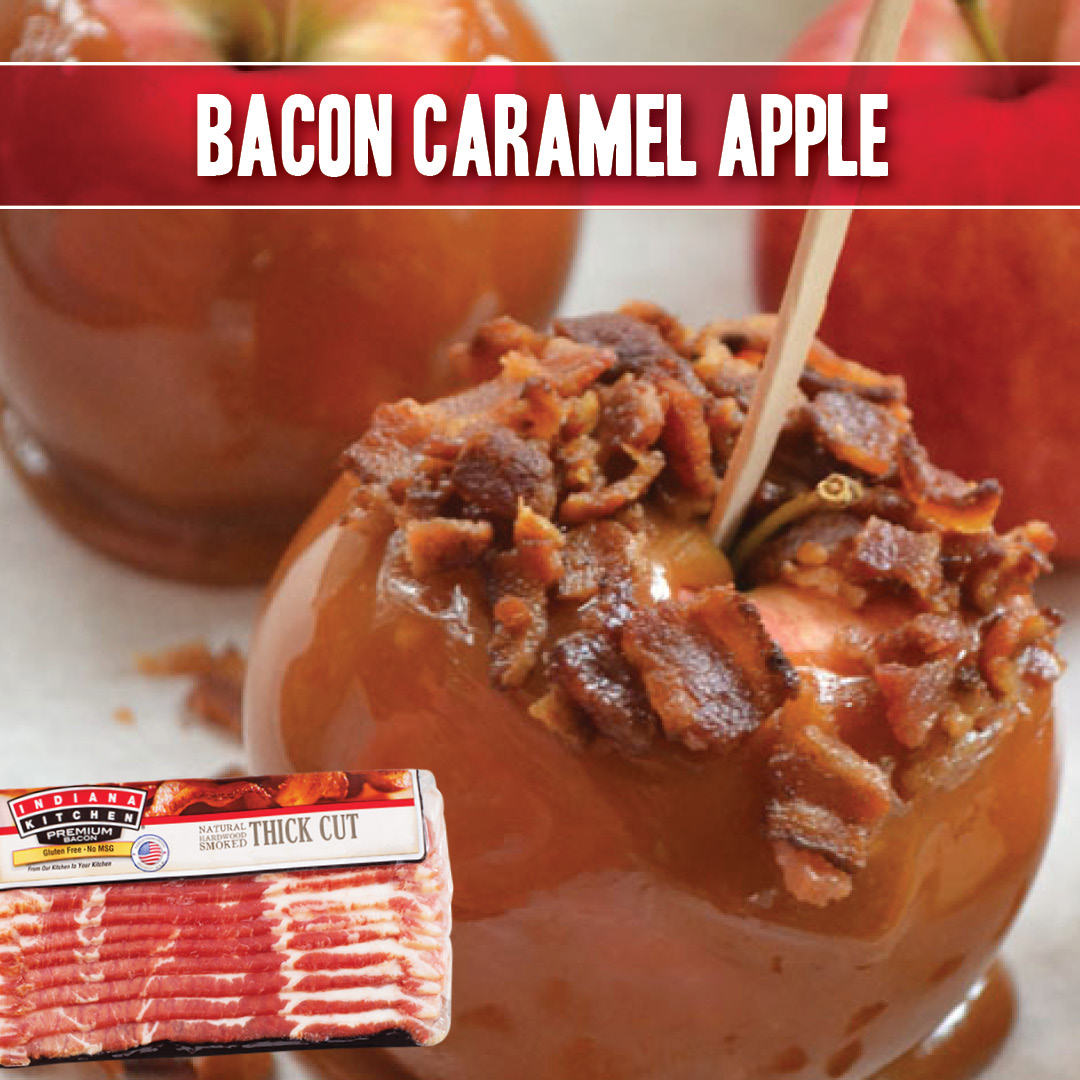 These Bacon Caramel Apples are sweet fun on a stick!

Wash and dry the apples well, and insert a wood or paper stick into the stem end of each.

Chop the bacon and cook it until crisp; remove with a slotted spoon to drain on paper towels, then crumble or roughly chop. Reserve 1 Tbsp. of the drippings and pour it into a small saucepan with the caramels and cream or water. Cook over medium-low heat until completely melted and smooth.

Dip the apples into the caramel, turning to coat completely, then allow excess caramel to drip off and set on a parchment-lined sheet. Sprinkle with bacon while the caramel is still soft, then let set.

Makes 6 caramel apples – recipe can be easily doubled or tripled.