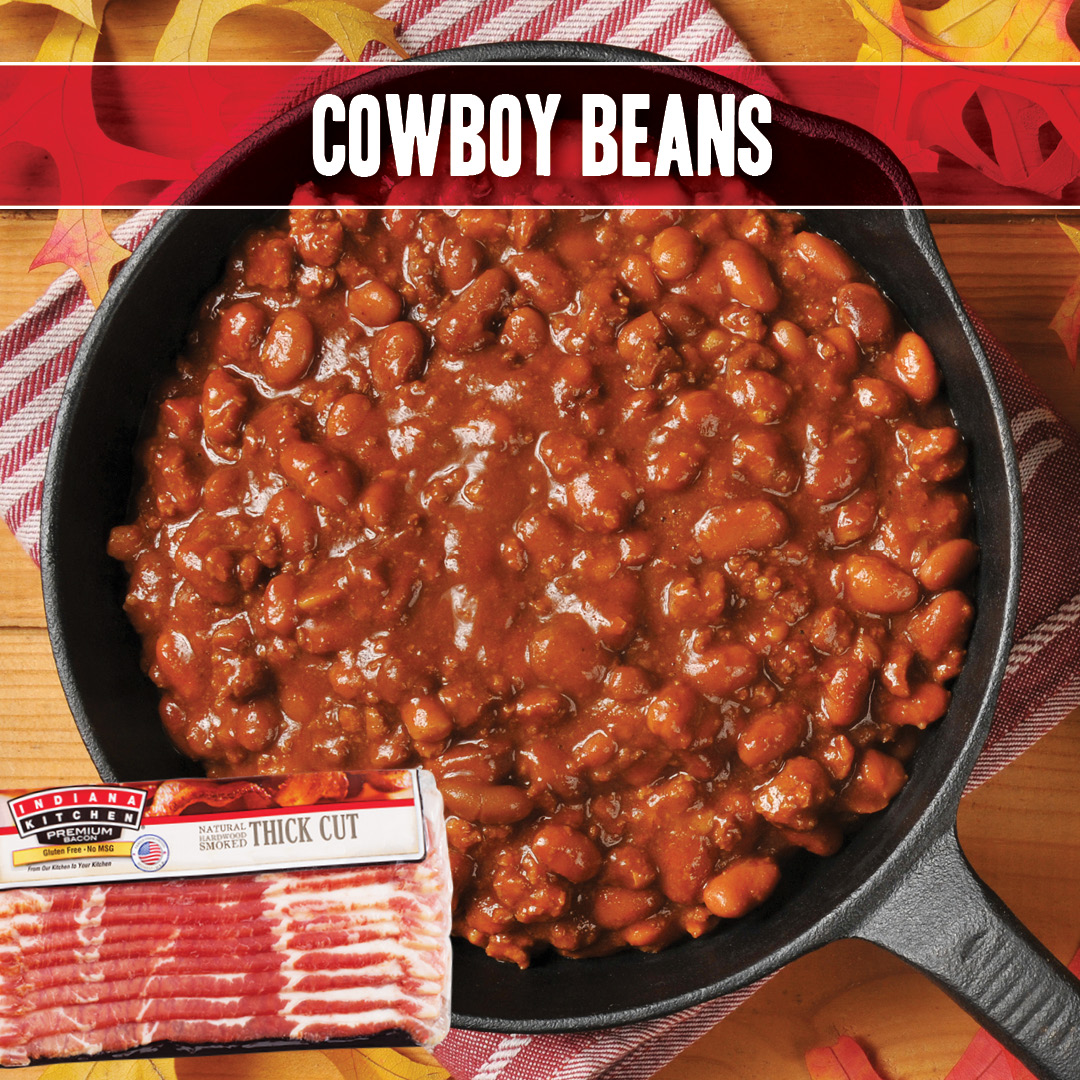 In a 4 quart, heavy bottom, oven-safe pot (like a Dutch oven) over medium heat, add ground beef, onion, bell pepper, garlic salt and onion powder. Cook until the ground beef is no longer pink. Drain the excess liquid.

Add cooked bacon crumbles, brown sugar, baked beans, barbecue sauce and dijon mustard. Stir to incorporate all ingredients.

Cover and bake for 1 hour. (When done, the beans should be hot and bubbly and thickened.) Serve warm.